Goodbye job applications, hello dream career
Seize control of your career and design the future you deserve with
Rethinking the legal team's approach to acquisitions
Capgemini has recently completed its fourth acquisition in the region in the past 18 months. Speaking to Lawyers Weekly, two of its senior lawyers unpack the key lessons from such acquisitions during the age of coronavirus.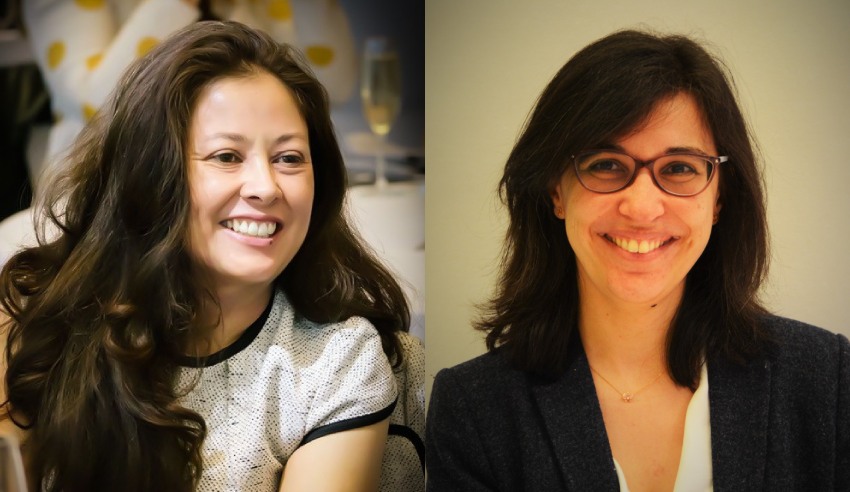 As reported last week by Lawyers Weekly, global consulting, digital transformation, technology and engineering services business Capgemini recently completed a $233 million acquisition of ASX-listed Empired Limited by way of a scheme of arrangement. To read about the transaction, click here.
You're out of free articles for this month
To continue reading the rest of this article, please log in.
Create free account to get unlimited news articles and more!
Such transactions, said Capgemini vice-president of legal and M&A Isabelle Lévy Rivière – who is based in Paris – are supporting the company's vision to achieve a leading position in the Australian market across digital, data and cloud.
From the law department's perspective, she noted, the COVID-19 pandemic has "certainly changed" the ways that departments can and should approach acquisitions and leadership considerations.
"It's been really important for the Australia legal team not to take our eyes off the ball in terms of continuing our support for the 'business as usual'," she told Lawyers Weekly.
Capgemini vice-president, general counsel and ethics and compliance officer Teresa Allan (who was a finalist in the General Counsel of the Year categories at the 2021 Women in Law Awards and Australian Law Awards) agreed, noting there have been important lessons for the law department following these acquisitions.
"A key lesson is how important it is for the law department to be fully embedded into the acquisition process to understand the goals and objectives of the business and tailor the legal solutions accordingly," she said.
"In these series of acquisitions, we have truly shown how collaboration and teamwork can ensure the most successful outcome."
Ms Lévy Rivière supported this, noting that it "wasn't until the third acquisition that we conceded we really couldn't do it all and brought in some extra hands-on support – lessons learned for next time".
VIEW ALL
Acquisition processes "have not changed drastically in recent time", she mused, but the past 18 months means that new thinking is required.
Ms Allan said: "We've never spent so much time working out what can be signed electronically and what still needed 'wet ink' signatures! All in all, the standout lesson was how well everyone adjusted to working virtually via video calls to ensure we successfully completed the required work to get the acquisition done.
"Good clear communication helped us collaborate well – and recognising that we are all human when predominantly working from home when many of us were balancing work and children. Being nimble and flexible in how we approached this new way of working on an acquisition helped us deliver the right outcomes – so sometimes camera on/sometimes off, diarising breaks or think time and, in my case, as many walking meetings as possible for some fresh air."
Such approaches differ significantly from transactional attitudes of the past, Ms Lévy Rivière reflected, noting that she remembers a time "when we thought that we could not close a deal without meeting physically or meeting people".
"We have now worked around new ways of doing our virtual due diligence, meetings and negotiations through video conference. However, having to work remotely has certainly strengthened the need for leaders to develop fluid communication and soft skills to fill the gap of remote interactions," she detailed.
While finalising the multiple acquisitions was challenging, Ms Lévy Rivière continued, the biggest takeaway from such realigned attitudes was that the law department is "able to fully demonstrate and be recognised as a true business enabler".
"We have built very close relationships with all functions and work streams over time (and time zones!) and shown our adaptability and ability to offer innovative or alternative solutions to make sure that the deals get done. In situations where everything is done remotely, a key differentiator and success factor is certainly the cooperation culture that has been built with all stakeholders," she posited.
Ms Allan agreed: "It's been a fantastic opportunity to broaden our sphere of influence and be a really active connector across the organisation. In our line of work, we have a great perspective across all areas of the business and can keep the big picture in mind, helping to build bridges and connect the dots for new colleagues.
"So, we resisted the temptation to say, 'This is not a legal question, why are you asking me?', and grasped the opportunity to help shape the future direction of the business."
When asked about that future direction, Ms Allan submitted that the company's recent growth has added new scale and depth to its capabilities across Australia and New Zealand.
"Whilst this is exciting in terms of what we can now offer clients – what's truly exciting is what this means for our people – who now have unparalleled opportunities to thrive and grow their careers more – to basically get the future they want," she opined.
"We contribute to the building blocks of this growth through our 'day to day' roles, but given that we interact with so many people across the organisation, we have an equally important role to foster the values and sense of community so that our people want to continue their Capgemini journey with us."