Goodbye job applications, hello dream career
Seize control of your career and design the future you deserve with
What do GCs see as their biggest challenge in 2022?
With the new year right around the corner, Lawyers Weekly spoke with a handful of general counsel about what they perceive to be the biggest hurdle facing them and their law departments in the next 12 months and suggested how best such hurdles can be cleared.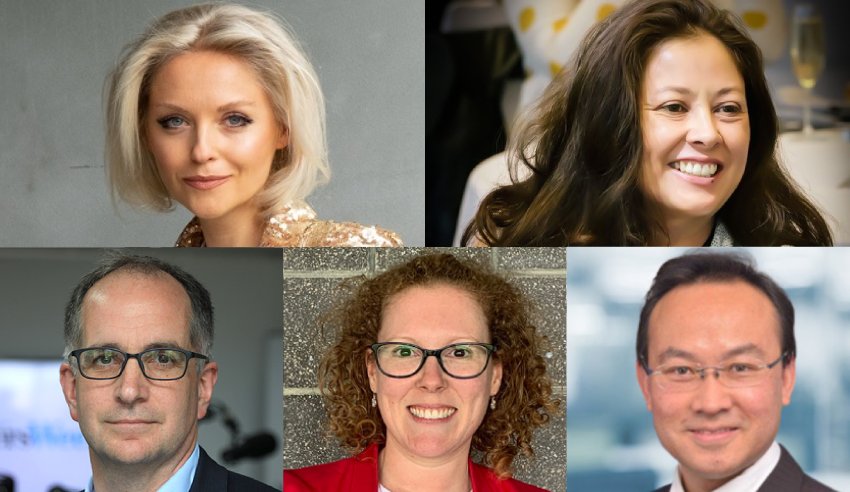 The 'Great Resignation'
You're out of free articles for this month
To continue reading the rest of this article, please log in.
Create free account to get unlimited news articles and more!
For Capgemini vice-president, general counsel and ethics and compliance officer Teresa Allan, the looming "Great Resignation" (which is likely to impact upon the in-house market) is shaping up as a "real challenge" for law department leaders.
"We have to be mindful of our own team as well as the wider implications for the businesses that we support," she said.
There are three ways, she listed, that departments can manage this potential mass exodus across the market.
Teams, Ms Allan noted, should be "keeping a sharp focus on our team's mental and physical wellbeing, building on their environmental, social and governance agenda (how much more fulfilling to work for a company that has a purpose you support?), [and] providing great development opportunities so people can get the future people they want".
Legal operations
For GC-turned-change agent Anna Lozynksi – who spoke on The Lawyers Weekly Show earlier this year about the need for lawyers to be more visible – there will be a "sharper focus" on legal operations for general counsel in 2022.
Specifically, she said, the challenge will surround whether they have dedicated legal ops teams or not.
VIEW ALL
"Spend some time at the beginning of 2022 doing some big picture thinking and analysis, adopting a lens of 'running it like a business'," she advised.
This involves, Ms Lozynski outlined, "the business' strategic objectives and how they affect the legal work, the overall workload, the business pain points with legal services delivery, the risk appetite of the organisation, the resources (internal and external), spend and the opportunities for rationalisation and improvement".
Navigating uncertainty
Canon Oceania chief legal counsel David Field observes that the age of coronavirus has accelerated a range of pre-existing disruptive factors, such as remote working, digitisation, the movement to an increasingly cashless economy and the further encroachment of online sales into bricks-and-mortar retail.
"The uncertainty of the pandemic has made it harder to plan, and disrupted global supply chains and the global travel industry. On top of that, the disparate responses of Australian governments have created a substantial compliance burden for national businesses, generating significant distraction and fatigue as businesses try to keep up with constantly changing and inconsistent public health regimes," he detailed.
"Obviously, I am hopeful that many of these factors will abate in 2022, but deep changes have taken place in the economy and society and, as a prudent manager of risk, you have to be mindful of the possibility that further strains of COVID-19 will emerge, with the need for further public health responses."
Triaging accordingly, Mr Field said, will be paramount.
"With a wide array of risks and challenges still present in the environment, it is important to keep a broad overview of new emerging risks, and then prioritise aggressively in relation to where you and your team are going to spend your time, energy and attention," he said.
"If you spread yourself too thinly, the pace of change and volume of issues will burn you out or paralyse you."
Planning ahead
Elsewhere, Who Gives A Crap legal beagle Kate Sherburn – who spoke earlier this year on The Corporate Counsel Show about how best to find one's feet as an in-house lawyer – said she believes the biggest challenge for GCs in 2022 will be making sure they can look up from the immediate problems they're facing to ensure we're well placed for the future. 
"The last almost two years have been so full of uncertainty and workloads have increased dramatically so we're all focusing on what is right in front of us, putting out fires. The challenge will be shifting that perspective after two years so that you don't miss that future planning," she said.
In order to deal with this, she said, "give yourself the space to look up".
"This isn't easy, but it has to be made a priority. Depending on where you are, this will look different, but could involve negotiating with the business on where certain work sits, reclassifying some work so it's managed outside of the legal team, or outsourcing if that's available," Ms Sherburn noted.
"Utilise everything at your disposal to enable you to spend that time forward thinking."
Triaging urgent priorities
Finally, Michael Chin – who won the rising star of the year (in-house) category at the 2021 Australian Law Awards and the financial services lawyer of the year category at the 2021 Lawyers Weekly Corporate Counsel Awards – said that he sees the management of competing priorities as the most onerous hurdle for GCs in 2022.
"One of the biggest challenges facing in-house counsel (or GCs for that matter) would be to successfully manage the extensive workload, stakeholders' expectations and legal team relationships from a 'remote basis' (due to the unprecedented COVID-19 pandemic and future variants) in the midst of an environment of growing business stress and increasingly changing regulatory requirements," he said.
Some of the ways to mitigate these challenges would include, Mr Chin submitted, "maintaining constant communication and an open door policy (in actual fact and not just by espousing or paying lip service) to the legal team members; engaging in and normalising a new 'hybrid' corporate culture within the business organisation that is openly supported by senior management; and keeping the legal team, in particular, updated on the changes to the regulatory requirements on a consistent basis either through external legal briefings or automated updates from external legal service providers".