Goodbye job applications, hello dream career
Seize control of your career and design the future you deserve with
How the 'Great Resignation' will impact those in-house
The supposed mass exodus of professionals from their jobs in the coming months will likely impact upon law. What will happen in the corporate legal space?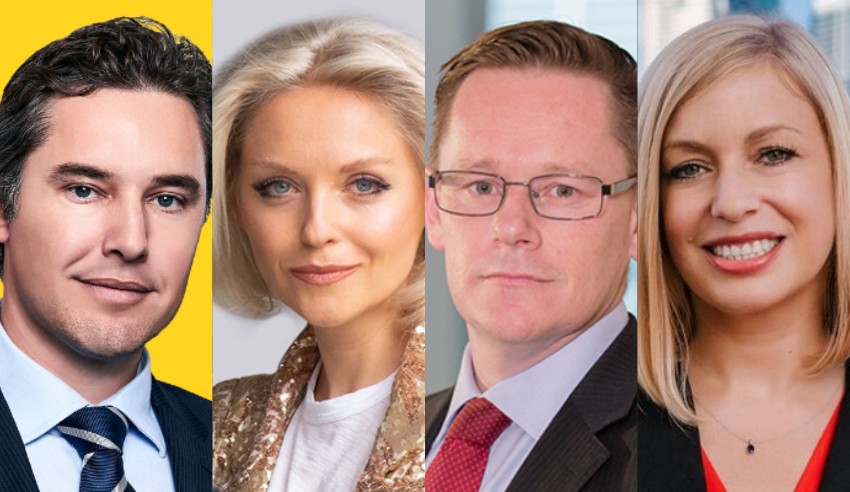 The 'Great Resignation'
You're out of free articles for this month
To continue reading the rest of this article, please log in.
Create free account to get unlimited news articles and more!
Earlier this month, Lawyers Weekly reported on the likelihood of a "Great Resignation" in Australia's legal profession, following research from tech giant Microsoft revealing that over 40 per cent of the global workforce is actively considering leaving their employers.
As Keypoint Law CEO Warren Kalinko noted, there will be "pent up demand" for change from lawyers of all stripes, especially now that the nation's major cities are emerging from extended lockdowns.
Legal People partner Sharon Henderson added: "I am hearing from many [candidates] that they are burned out in their current role and set to start looking once 2021 is over."
Moreover, Burgess Paluch Legal Recruitment director Paul Burgess noted, "low-interest rates, strong demand for employment and an economy highly supported by government COVID-19 support could be providing fuel for a storm once restrictions are eased in the major employment markets of Melbourne and Sydney".
It is critical to consider whether this "Great Resignation" will come for those in-house, as it appears it will for those in private practice.
As Winc group general counsel and company secretary Troy Swan puts it, highly skilled and talented lawyers are in demand and highly employable and transferable.
"They stay in roles not because they need to, but because they want to," he warned.
VIEW ALL
This means that law department leaders must create an environment that resonates with a team and "not only meets all their basic hierarchy needs but goes above and beyond to create a special environment and be an employer of choice".
Is it coming in-house?
Lawyers Weekly spoke with four general counsel to examine the extent to which law department leaders anticipate such a wave of turnover in-house.
For Mr Swan, it "seems real".
"This trend serves as a timely reminder of the importance of ensuring our teams are being well recognised, well rewarded, provided with opportunities and increasingly given the ability to work on things that matter," he proclaimed.
"There are increasing examples across many industries of people reassessing their values and opportunities as a result of the pandemic. Any material IP loss is a risk to any business and function, particularly a loss of that knowledge within a legal team which poses an even bigger risk."
Freelance general counsel and legal influencer Anna Lozynski notes that if the "Great Resignation" is happening across business industries, one has to presume it will also affect the legal profession.
"I know that I have witnessed an influx of in-house roles hit the market at a rate not seen before. The pandemic has served as a wake-up call for many departments, workplaces and, of course, individuals across many levels," she said.
Naturally, she submitted, the workplace needs to evolve.
"The pandemic has facilitated us having deeper conversations with team members, beyond mere career aspirations and job-related tasks. While resignations are not always convenient and easy to accept, for the most part, they create opportunities for fresh thinking, and new hires inject a new energy into the team."
WiseTech Global general counsel Katrina Johnson noted that she "observed very much attrition or movement taking place in the in-house legal community, particularly among tech companies", which she puts down to employees having placed a "much higher premium than ever before on flexible and individually tailored working arrangements, and this mode of working generally tends to align more closely with in-house legal environments compared with law firms".
"For example, many in-house legal teams had already adopted flexible, remote and hybrid working models as part of their business-as-usual operations prior to the pandemic, and our employer organisations likely have had more experience than law firms when it comes to managing and responding to the needs of more diverse employee populations," she said.
These factors, she surmised, might provide in-house legal departments with some advantage over their private practice counterparts when it comes to meeting emerging and shifting requirements for employee preferences.
"That said, in-house leaders certainly can't afford to be complacent, and I think they should always be actively focused on attraction and retention of talent," Ms Johnson added.
Telstra general counsel Craig Emery suspected we might see a mixture of resignations, transitions and migration – the latter of which will be especially relevant, "as the days of where you work dictating where you live rapidly dwindle".
"If you don't have a strong employee value proposition, and if you don't have a strong bias to flexibility, you'd perhaps be right to be concerned," he warned.
More flexibility needed
Mr Emery does not believe that the age of coronavirus has dramatically altered what in-house lawyers value in their roles.
"People want a place where they feel valued, see purpose and meaning in their work, can grow their skills, are fairly compensated and rewarded, and have work-life balance," he mused.
What the last 18 months have brought into sharp relief, however, is the elevated need for flexibility, he said.
"People have experienced what it is like to work full-time from home. Some will want to make this their predominant 'way' of working, using the office rarely, if at all. I've heard it said that flexibility used to be a differentiator, but COVID-19 has now meant it is standard across the board. 
"Personally, I think time will tell if that is true.
"I believe those companies that maintain complete flexibility, and don't resort back to being in the office as standard, with working from home acceptable only on occasion, will have an edge in terms of both recruiting and retaining talent." 
Ms Lozynski agreed, saying that law department leaders must allow for flexibility "in droves".
"Working remotely or in a hybrid fashion requires greater accessibility of leaders, organising things differently and more consciously. If communication is not a team strength, then that's a good one to address and transform, ensuring it's a mix of 1:1 time and team connection," she argued.
"As humans, who also happen to be lawyers, we want to be seen, heard and valued. That means there is no 'one size fits all', but rather a customised approach for each staff member – that's a direct contradiction to 'company culture' as we have known it."
For example, Ms Lozynski pointed out, employees with the ages of 18 and 25 reported in Microsoft's research that they were more likely to struggle balancing work with life (+8 percentage points) and to feel exhausted after a typical day of work (+8 percentage points) when compared to older generations.
"For Gen Z's, feeling a sense of purpose and connection is essential to feel satisfied at work, but remote work makes this more challenging, especially for those new to the workforce," she said.
Better workplace culture and wellness support
Moreover, Mr Swan said, legal leaders should "always be mindful" of the culture and environment they are creating.
"Building purpose-driven, highly capably tight teams that understand the business, have the relevant relationships and matching skill sets and importantly can navigate an organisation to help the business achieve its desired outcome, does not happen overnight," he outlined.
"It is generally the result of many interactions and building relationships during times of difficulty when parties are forced to work together to achieve a common outcome.
"Trust is built during war," Mr Swan went on.
"Members of a legal team are generally some of the most important across an organisation because of the knowledge and value they bring to a problem and the business. We need to create an environment where people actively want to be part of the team and want to come to work.
"This means team members must be well rewarded and recognised for their work and must be given opportunities to explore their own areas of interest within the requirements of the business."
This also means, Ms Johnson said in support, being more focused on idiosyncratic wellness needs and then being responsive to those idiosyncrasies of individual team members.
I believe that legal leaders should be more focused than ever on the wellbeing and engagement of their teams and in doing what they can to be responsive to the needs of individual team members.
"We've all asked a lot of our people over an extended and challenging period, and we owe it to them and to our teams to ensure we're focused on their satisfaction and retention. I think it is important to start by asking your team members what they need (rather than assuming what that is) and actively seeking their suggestions as to the types of support you can provide that would be most helpful to them," she advised.
"Not everyone will have the same needs, and a 'one size fits all' approach won't work. Leaders shouldn't presume to know what each of their team members will need at any particular point in time, but should instead be conscious that needs will continue to shift over time."
Therefore, Ms Johnson continued, it is important for leaders to keep checking in with their team members and actively soliciting their feedback while also ensuring they are responsive to and action that feedback.
"Some other ways that leaders can demonstrate tangible support range from small things like asking team members to take their 1:1s or team calls while out on a walk (so that you deliberately prompt them to take a break and get out of their home working environment) through to providing 'bonus' days of additional leave as a thank you, and prioritising investment in their learning and development."
Opportunities for in-house leaders
This all said, the coming months present myriad chances for employers to improve their value propositions for in-house counsel.
Ms Johnson: "Employee expectations are evolving, and I anticipate that lawyers will increasingly expect and seek out environments where they are afforded maximum flexibility and individualised support from leaders who are genuinely empathetic and caring, who encourage collaboration rather than competition within their teams, and who are actively responsive to the needs of their individual team members.
"I think the servant model of leadership is also likely to become more common in future in response to these changes. In-house leaders who embrace these qualities will likely be well-placed to attract and retain talented individuals into the future."
For Ms Lozynski, the key will be for leaders to continually adapt.
"Experiment with new ways of connecting with staff. Keep communication high, at an individual level but also at a team level. Encourage staff to pursue their passions outside of work – side hustles, networking, seeking other qualifications," she said.
"Think outside of the box – is it possible to apply all or part of a learning and development budget not only towards pure work-related items but say on a yoga teacher training course or personal coaching if that's going to serve that team member and develop them as a human (rather than purely as a lawyer on the job)."
Another option that must be considered, Ms Lozynski continued, is connecting with ALSP models and freelancers in the case of looming staff shortages.
"Traditional law firms may not always have the resources to support secondments, and so it is important to have a varied network in place to call on when a resourcing need arises," she identified.
Organisations that do not authentically value the contribution made by key members or their changing needs, Mr Swan advised, will ultimately see a negative impact on their performance.
"This will provide opportunities for peer set organisations to access high performing people that may not otherwise be available or seeking a shift. The increasing war for talent, particularly in-house, is exacerbated as a result of global phenomena such as this, and reinforces the basics of teams and leadership and the value they create to an organisation," he detailed.
Perhaps just as important, Mr Emery suggested, will be the opportunity to evaluate one's leadership and value proposition in the face of staff movement.
"Where people do leave, seek to deeply understand why, and adjust accordingly. Equally, look to understand why people leave places other than yours, and reflect on whether you're exposed in the same way."