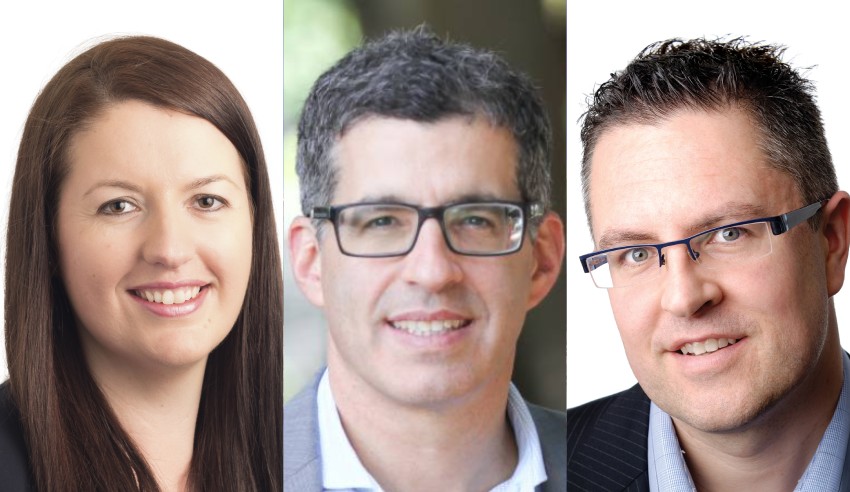 A supposed mass exodus of employees from their current roles will happen in the coming months. Australia's legal profession will not be immune from this. 
What is 'The Great Resignation'?
In March of this year, tech behemoth Microsoft published research revealing that over 40 per cent of the global workforce is actively considering leaving their employers. They will do so, Burgess Paluch Legal Recruitment director Paul Burgess said, "as a result of a shift in both the way they perceive the value of their labour and what employers offer in return".
The research suggested, he noted, that a "psychological shift as a result of the pandemic will result in employees moving on from their present roles, in search of either employers who enrich their lives beyond mere salaries and benefits to seek out either new careers or employers who add more value to their lives".
Speaking on ABC's Radio National, Aaron McEwan (a behavioural scientist at global research and advisory firm Gartner) said that the movement of talent is "so significant and so sharp that it's different to probably anything we've seen in living memory".
In the months since, "The Great Resignation" – as it has been dubbed – has been a hot topic worldwide, with the Harvard Business Review noting that mid-career employees (i.e. those aged between 30 and 45) are the most likely to resign at this juncture.
The predicted departures from jobs is touted to occur in Australia in March 2022, Mr Burgess said.
Why the mass exodus will happen in law
Such resignations will almost certainly occur across Australia's legal profession, with Keypoint Law CEO Warren Kalinko advising there will be "pent up demand" for change from lawyers of all stripes, especially now that the nation's major cities are emerging from extended lockdowns.
Those who have wanted to move were "inhibited from doing so", he mused, as a result of the ongoing pandemic, but their paths will be clearer moving forward.
Legal People partner Sharon Henderson said that a similar phenomenon occurred last year when Melbourne came out of its prolonged lockdown.
"Many lawyers realised that legal firms were still busy and recruiting and took the opportunity to change firms between January and July. Many lawyers took the opportunity to move from private practice to the state and federal government sector," she detailed.
"Candidates had reassessed their lives during the pandemic and wanted a change."
This trend has slowed in recent months, she said, given that "extended lockdown fatigue set in, and candidates in the latter half of 2021 were much more reluctant to move to an unknown quantity".
Lawyers seemed, she reflected, to lack the energy and headspace to pursue exciting new vocational pathways.
Such energy is set to be renewed, however – Mr Kalinko pointed out that the looming migration of professionals is driven by more than just the "natural movement" of people from one legal employer to another.
"First, COVID-19 has caused people to re-evaluate what's important to them. Second, COVID-19 has changed the way people work forever. It's shown us what's possible, and people want to retain those freedoms and expand on them," he outlined.
Ms Henderson supports this, noting that many legal recruitment candidates are expecting hybrid working environments now, "with three days in the office and two from home being the most common request".
"Employers are going to have to have a very strong employee value proposition, clearly articulated values and to continue to offer remote and flexible working to win the best of the legal talent in 2022," she submitted.
"I am hearing from many [candidates] that they are burned out in their current role and set to start looking once 2021 is over."
Moreover, Mr Burgess added, "low-interest rates, strong demand for employment and an economy highly supported by government COVID-19 support could be providing fuel for a storm once restrictions are eased in the major employment markets of Melbourne and Sydney".
Questions to ask of yourself
The next generation of leaders in law, Ms Henderson believed, are "very much questioning" the values of the organisations that they work for.
"They are very values-driven and want these to be aligned with a future employer. They really do their research and compare what firms stand for and what their billable expectations are," she said.
"Younger lawyers very much want some balance in their lives. Firms having a strong employee value proposition and detailed position descriptions will help them win younger talent. Such lawyers should be clear about their own values and what they want in a firm."
Mr Burgess agreed, submitting that the current market gives lawyers the chance to better evaluate not only the salary and brand of an employer that is on offer, but also consider more deeply the fundamental purpose and culture of that employer before one commits to it.
"If predictions are correct, it will also lead to greater freedom to move, and the ability to chase both better financial and personal outcomes, with employers forced to offer competitive packages and broader benefits and flexibility," he explained.
Such times, Mr Kalinko said, are hugely exciting. There is a growing confidence, he noted, among lawyers who are realising the extent of their vocational options, "and how this will translate to enormous satisfaction and reward for those who begin that journey".
Times of disruption, Ms Henderson said, are always the most exciting.
"The pandemic has led to a great period of change and innovation. I am excited by the bigger focus on a holistic approach to recruitment – recruiting the whole person for their values and what they stand for. This will lead to better cultural fits and outcomes for our clients and candidates," she surmised.
"We are having to be quite creative in the candidate short market and be on the lookout for great transferrable skills, who might be an outside the square choice, but can still hit the ground running and thrive in a new role."
How employers can capitalise
The excitement of this looming period is not limited, however, simply to the employees. For employers, Mr Kalinko proclaimed, there is scope to rise above the competition.
"The unstoppable trend in the legal profession, like other occupations, is around the power to choose. Fundamentally, people want to be in control of how they work and live. But they want their cake and to eat it too. They also want all the benefits of the 'collective' and of strength in numbers," he said.
"In my view, law firms which can match those two themes (i.e. the desire for individual freedom, with the benefit of the collective), will be best placed to win the war for talent."
Keypoint, he identified, has been able to recruit partner-level lawyers since the onset of the pandemic who "would not have considered our firm's model" before.
"Lockdowns have given lawyers a taste of flexible working, and they like it. Of course, flexible working is more than just about the location of your work. It's about freedom from billable hour targets and timesheets, so you can truly control how you work and live," he surmised. 
The firm, he outlined, is doing "relatively well", adding that there is always room for improvement.
"We have an enviable retention rate of 97 per cent p.a. of our senior lawyers, and we have big plans for how we can continue to improve our offering as we grow.  One area, which is key to our model, is internally referred work. Currently, 30 per cent of our firm's revenue is internally referred (FY21: 22 per cent)."
"We plan to grow this over the coming years, so that Keypoint can say to the senior lawyer market that not only can we pay 70 per cent of your collected billings, but we can also deliver 50 per cent of your work. That, combined with unparalleled flexibility and freedom, makes for an exceptional offering," he deduced.
Mr Burgess: "For employers that take steps now to differentiate themselves from the pack by putting employee value first and focusing on these broader needs, there exists an opportunity to pick up quality talent over their competitors who are slow to adopt."
Opportunities for recruiters
Those in legal recruitment are also set to benefit from "The Great Resignation".
Specialist legal recruiters are well placed to help candidates and guide them in the right direction. We can help with career advice and market information. Building up a relationship with a specialist recruiter before you start looking for a new role can help give you a competitive advantage. We can help them find the right firm, culture, and role for their individual requirements," Ms Henderson detailed.
"On the flip side, we can help clients land the best of the available talent and cultural fit for their firm. We also have established relationships with those that are thinking of moving and can tap them on the shoulder with the best available roles."
The equation for recruiters, Mr Burgess noted, is simple: "By seeking out clients who value their employees beyond just a payslip, and provide a rewarding and enriched work experience, where the employees feel valued and engaged. They will be the ones able to hire most easily if the current Great Resignation theory proves true."
'Once in a career' window
The behaviour of the legal recruitment markets during the IT dotcom bust of 2000-1, the GFC, and the "recent decimation" of the legal hiring market in early 2020 from COVID-19 all taught Mr Burgess that there is "still no way to predict" what may occur and when.
"While the economy is fundamentally healthy, and demand for lawyers stronger than it has been in a decade, it is difficult to see an end to it anytime soon. However, an increase in interest rates combined with the removal of government COVID-19 support mechanisms leading to unexpected recession could shift the market rapidly and see a return to pragmatic and needs-based employment decisions by employees," he opined.
As such, if one is a legal professional who has a good risk appetite, Ms Henderson argued, now is the best time to get serious about finding a new role.
"There is less competition as most potential candidates wait until the new year. As we slowly come out of lockdown, if you are serious about looking for a new role, make it a priority prior to Christmas," she suggested.
"You will put yourself out in front of the competition as there are lots of available roles with employers of choice of all shapes and sizes and all offering flexibility."
Mr Burgess supported this, noting that this period "may be a once in a career event [for lawyers] to redefine how they are valued and paid, and make the most of a market to reshape their career positively for the long term".