Goodbye job applications, hello dream career
Seize control of your career and design the future you deserve with
Pandemic-inspired fraud soon to come to light
Given how long it usually takes to detect fraudulent behaviour, it is likely that fraud that occurred during the age of coronavirus will, shortly, become apparent, reinforcing the importance of the role of in-house counsel.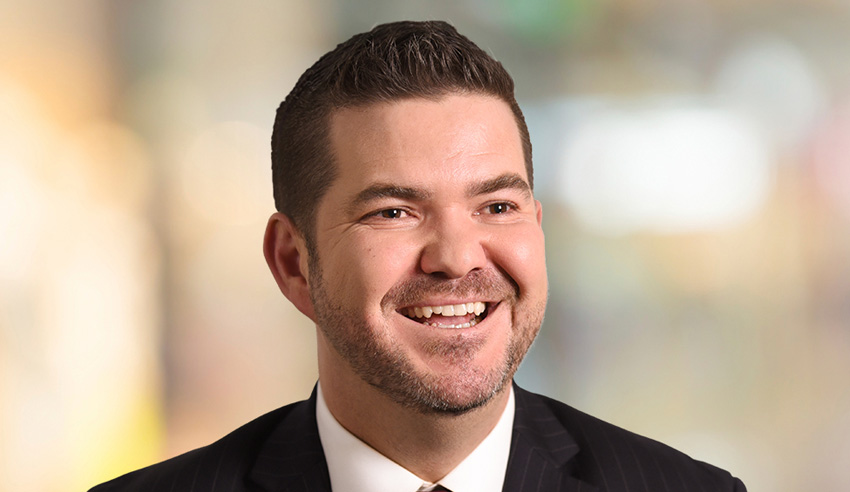 Speaking recently on The Corporate Counsel Show, KPMG partner and head of anti-bribery and corruption Dean Mitchell (pictured) reflected on his passion for corporate integrity. The world has evolved, he mused, and as such, society's expectations have evolved. "We as corporations and organisations need to respond to that," he said.
You're out of free articles for this month
To continue reading the rest of this article, please log in.
Create free account to get unlimited news articles and more!
The constant challenges of evolution and new ways of thinking, he said, are "really amazing".
Such changes have, undoubtedly, occurred during the global pandemic of the last two years, Mr Mitchell noted.
"COVID-19 has affected integrity in many different and conflicting ways," he said – both positive and negative.
Fraud, he explained, occurs when rationalisation and opportunity come together.
"We know people are and were suffering economic pressure. We know there was that opportunity to rationalise the behaviour. There was the opportunity to commit, perhaps because people were working from home with less supervision. Systems weren't, or aren't, doing what they should be doing. So, that perfect storm has occurred.
"We're coming out of [the age of] COVID-19, and we know that frauds take between 12-18 months to show up. That's what the research tells us. What that means is that we can be pretty confident that some significant corporate fraud occurred during the COVID-19 era, and we don't know [what it is] yet," he noted.
So, Mr Mitchell surmised, given the cocktail of circumstances, it is "just not logical" to think that significant fraud hasn't occurred in this time.
VIEW ALL
"We're about to see that," he said.
As such, now is the time for organisations and law departments to "be alert to what is coming because the next 3-6 months is where we're going to see some of that washout".
From a governance perspective, Mr Mitchell added, such issues are exacerbated for businesses with operations overseas, for whom professionals have not been able to "get over to those countries and kick the tires".
However, he added, remote working has been a positive on this front as well.
"What WFH has enabled us to do is connect in ways that we couldn't before with overseas businesses. We have more use of forensic data analytics, more use of digital conferencing and remote exchange of information to analyse risk and corruption," he outlined.
"So, whilst that's never as good as being on the ground, it's a lot better than what it was three years ago.
"There are some positives, but I also think there are some really nasty surprises waiting for organisations."
In light of such looming realisations about fraudulent behaviour, Mr Mitchell advised that it is not possible to prevent all fraud.
But, he said, "what we can do is prevent a lot of fraud and shorten the detection window so that we can find that fraud before it does too much damage".
Mr Mitchell said that in-house lawyers have a unique role to play. Having a stringent anti-bribery and corruption program will, for example, help secure work for large companies because such programs are "given considerable weight" in the tender process.
So, shoring up an organisation's preventative measures is not just a compliance exercise, he posited.
"Reshaping how the organisation thinks about its in-house counsel is important, and that will come from playing a broader role and gleaning commercial benefit," he said.
Further to this, he went on, in-house counsel have to guide decision-making processes and call out behaviour that isn't aligned with what companies are trying to achieve.
"You can't have corporate integrity without courage," he proclaimed.
"You need to be the one in the room offering courageous counsel. That's really important as we look to evolve in uncertain times."
The transcript of this podcast episode was slightly edited for publishing purposes. To listen to the full conversation with Dean Mitchell, click below: