Goodbye job applications, hello dream career
Seize control of your career and design the future you deserve with
'Don't just outsource because you're busy'
Openness, thoughtfulness and innovative approaches are essential for any law department looking to do more with less, argues one senior corporate counsel.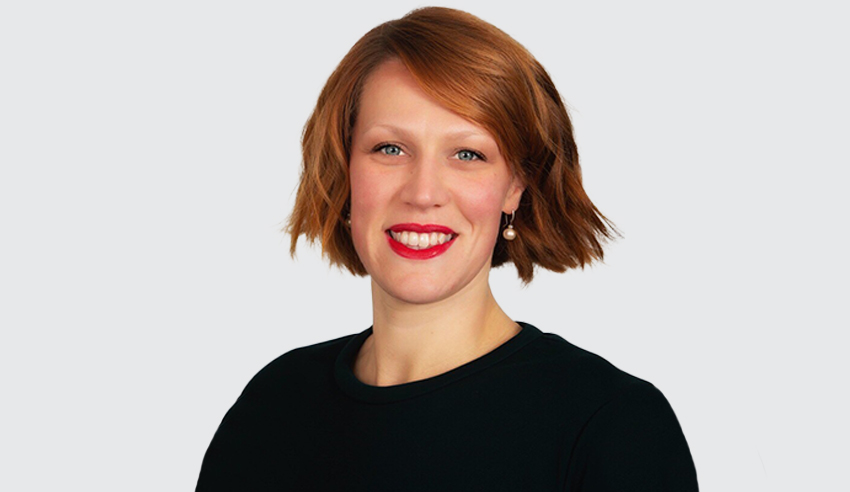 Speaking last week on The Corporate Counsel Show, NSW Department of Planning and Environment deputy general counsel of property and commercial Somerset Hoy (pictured) said that, for her, the "slow death of the traditional in-house legal team can't come quickly enough".
You're out of free articles for this month
To continue reading the rest of this article, please log in.
Create free account to get unlimited news articles and more!
Reflecting on what will constitute best practice for law departments moving forward in doing more with less in a post-pandemic market, Ms Hoy said that teams, and their leaders, "absolutely have to have an open mindset" and be innovative.
"Doing more with less will mean different things to different legal teams. It doesn't always mean less money. It doesn't always mean more matters. You have to be open to new ideas," she said.
Trial-and-error is "good and exciting", she noted, and finding the right trusted advisers, as part of doing things differently, is critical.
"The law firms that are thriving, to me, are the ones who are also innovating, who are the ones who know how to add value to their clients, who can be flexible, who can be pragmatic. The ones who want to actually partner with you and help you and almost at the outset say to you, 'What do you want to get to?' [are the ones to partner with]. That, to me, is the real value of those partners. I don't think it should be underestimated. There are incredible lawyers out there who work in private practice who can make everyone's life easier. It's just picking the moments when they're your partner versus someone else," she said.
There has been a "pendulum shift", Ms Hoy reflected, when it comes to innovative thinking. That trend, she said, is away from a "blanket dislike of outsourcing" towards a much more deliberate approach to outsourcing legal work.
Offshoring work, for example, is a much more strategic way to outsource, she said: law departments can and should find firms overseas who can do precedent work such as NDAs. It may not be simple to set up at the outset, she noted, but once it has started and is embedded, it is "so simple".
"You have people who understand your parameters, who understand your business, who can just do the work, which otherwise you would have to get a junior lawyer to do," Ms Hoy said.
VIEW ALL
Departments can also, she added, "set up retainers with mid-tier firms to do certain types of work for you where it's almost a 'set-and-forget' [approach]".
To Ms Hoy, doing more with less also means being thoughtful about what the department is doing.
"Don't just outsource because you're busy," she said.
"Don't wait until you get to [the point where] you're desperate. Think about who you are sending it to, why, when, how, and then you'll find that you got it at better value because you've pre-empted it as opposed to saying that you need something urgently, that it's a one-off, and you have to spend all your time getting that provider up to speed anyway."
For law department leaders, Ms Hoy continued, there must also be consideration given to how to keep the "interesting, high-risk" work in-house, so that – when outsourcing – the team can then focus on technical, challenging work.
"Keep your lawyers happy and you keep them growing," she espoused.
"The Great Resignation is not benefiting government teams, for example, in trying to recruit lawyers, so keeping hold of the great ones you have is really important."
The transcript of this podcast episode was slightly edited for publishing purposes. To listen to the full conversation with Somerset Hoy, click below: