Goodbye job applications, hello dream career
Seize control of your career and design the future you deserve with
How to succeed as a business' inaugural in-house lawyer: Part 2
In the second half of this two-part story, award-nominated GC Michael Guilday discusses having autonomy as the first legal counsel in a business, figuring out how to thrive professionally, and more.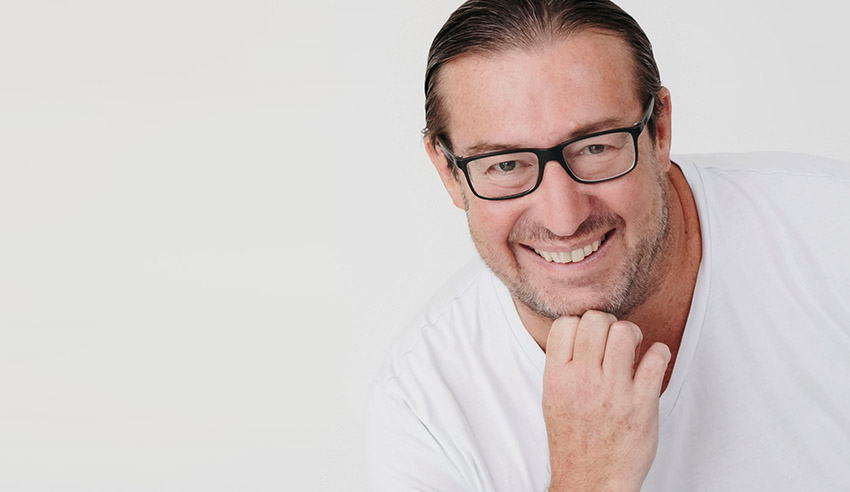 In the first half of this story, Sydney Fish Markets general counsel Michael Guilday (pictured) reflected on his journey as the first corporate counsel employed by two different businesses, and what he's learned along the way. To read the first half, click here.
You're out of free articles for this month
To continue reading the rest of this article, please log in.
Create free account to get unlimited news articles and more!
Speaking recently on The Corporate Counsel Show, Mr Guilday said that being the first legal counsel for a business necessarily requires being excited about the work that the business is undertaking – "because it's predominantly going to be about that".
"If you truly enjoy working in the industry that your business is operating in, and if you think it can make a valuable contribution to the ongoing success of the business, then that is most important," he said.
"Other stuff like working out what the role is going to look like, getting the right support, all that stuff can come along as you get into the role."
"But if you're really interested in the type of business that you're going to operate in, then you'll take the time to learn everything about that business and the corresponding ecosystem."
If one does that, Mr Guilday submitted, "that sets you up for success".
Helping such success along, he continued, is being able to try and position one's self in the right way within the business.
"That means setting boundaries around the types of things that you're doing and the types of things that you're not doing, which is hard to enforce from time to time, because people always try and get you to do a little bit more than what you're supposed to do. That's a challenge that you need to manage," he mused.
VIEW ALL
Being the only legal counsel can often mean, Mr Guilday added, that you have more autonomy to come in and dictate – to an extent – how the business can and should operate.
"You do get that opportunity," he noted.
"I think what I've actually done in practice [in former roles where I am the only lawyer and the business has never had a lawyer before] has been quite different from what the original role description has looked like," he said.
"But, it's really important not to unilaterally go out and just start doing whatever you want to do."
"I've shaped the roles that I'm in and particularly the role that I'm in today through working very closely with my key stakeholders, my direct manager, who's the CEO, and making sure that what I'm doing is directly aligned with the direction of the business. And I find that quite rewarding, because then I truly feel like I'm part of the business, I'm making a contribution, and I'm valued," he reflected.
Part of the learning curve of this, Mr Guilday advised, is sitting down with those stakeholders to get feedback on what was being done and how they wanted to see things operate.
"It's only through constantly getting back to people, checking in, 'Is this direction we want to go in?' Because as we know, businesses change every single minute of the day. And unless you're constantly checking in and making sure that the work that I'm doing is correctly aligned with what the business is trying to achieve, then I can find myself operating a little bit off in the outer, which is not really desirable," he said.
When asked what lessons he has learned about life as an in-house lawyer had he not served as the inaugural legal counsel for two different businesses, Mr Guilday again stressed the need for close engagement with key stakeholders within the business.
Making relations, he listed, is critical.
"I find finance is a very useful stakeholder to be very close to. HR or people and culture is another one. And then, of course, there's the business people themselves, whether they're salespeople, business development people, whether they're product people. But really, trying to have meaningful relationships with all of the key stakeholders in the business is something that I've learned is really the most important thing in the role."
Outside of the business, he continued, "whether they're shareholders or owners of the business, whether they're major suppliers or contractors, for example, law firms, accounting firms, people that provide technology, it's about having relationships with everyone in the whole ecosystem of the company".
That, Mr Guilday deduced, is the most important thing.
"It's not about how much law you know and whether or not you know every case or you get everything a hundred percent right all the time, because you can reach out and rely on external law firms when you need to get legal advice in areas that you don't know about," he said.
The first half of this story was published two weeks ago. To read that story, click here.
The transcript of this podcast episode was slightly edited for publishing purposes. To listen to the full conversation with Michael Guilday, click below: