Goodbye job applications, hello dream career
Seize control of your career and design the future you deserve with
Government legal teams seeing increased 'pace' post-pandemic
In-house legal teams in government departments have faced a heightened challenge during the COVID-19 pandemic, shifting the way they respond to crises and how teams approach legal advice for clients.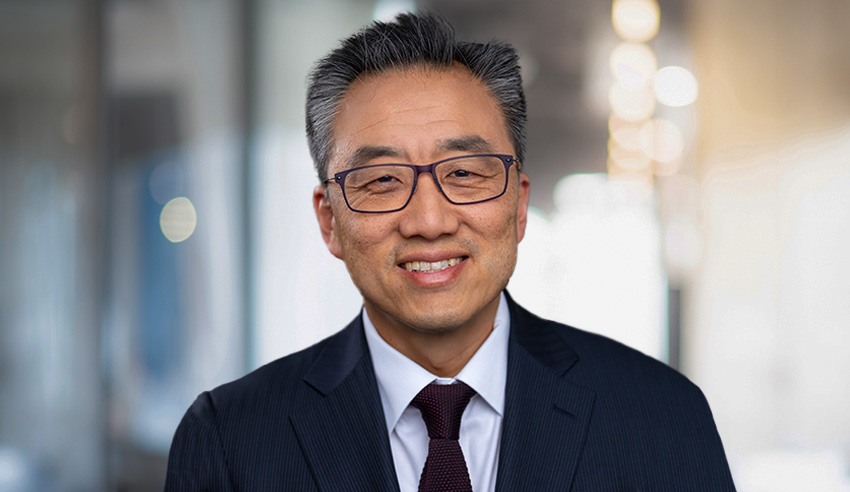 The NSW Treasury legal department recently won the Government Team of the Year category at the 2022 Corporate Counsel Awards. Speaking on The Corporate Counsel Show, Charles Cho, general counsel at NSW Treasury, revealed that the recent COVID-19 pandemic provided a new challenge for in-house teams in government departments with an increased sense of social responsibility.
You're out of free articles for this month
To continue reading the rest of this article, please log in.
Create free account to get unlimited news articles and more!
"During COVID, a lot of what we did was to look at the financial impact of COVID on the state and come up with strategies and policies on what we can do as a government to help people cope both from a business and individual perspective. And so, during COVID, I think the primacy or the need for government was really emphasised, and my team and myself went along the journey with the government on how to respond," Mr Cho said.
"It's interesting because over the last two and a half years, not just COVID, but as a community, we have gone through some of the toughest periods. We've had floods. We've had droughts. We've had bushfires, and we have multiple versions of COVID. And throughout all that period of such huge shocks to people's lives, the government has had to respond, and certainly, I never anticipated this level of responses or impacts, and neither has anyone.
"From a treasury perspective, we had to look at it from a macro perspective, well, how does this impact the whole of the economy, and that was, I think, a big difference for me.
"The whole term public service is about serving the public, and I start with the lawyers in my team, often late at night going through it, 'Okay, how do we advise the government on this particular issue?' because our advice is going to impact upon whether people are going to still have a business the next day, or whether they're going to have personal protective equipment next day."
Mr Cho said that whilst NSW Treasury was not involved in a lot of the front-end work, it was behind the scenes making sure that the government had the appropriate money in order to go and purchase those things and put in place the appropriate safeguards.
"But at the same time, one of the challenges was that normal government processes take time. We need to put all the proper checks and balances. Government is about transparency, making sure all the guardrails and protections are in place," he added.
"However, if we did the normal process, it would've been too late. So, we had to somehow find a way to do things faster. We have to look at the risk of what happens if we don't have this contract in time because if we don't have, for example, the hotel quarantine accommodation, then there's other risk that is going to impact the economy. It's going to impact health. So, you've got to balance the risk.
VIEW ALL
"So, one of the big challenges was having a greater risk appetite, a more sharpened, refined sense of managing holistic risk."
As governments faced the challenge of dealing with the pandemic, government legal teams had to become more proactive instead of reactive in their approach, according to Mr Cho.
"One of the proactive things that we did was to actually appoint a legal ops manager to my team and start implementing new processes for the New South Wales equivalent of the Freedom of Information request. Alongside all this work was an unprecedented amount of requests of information, requesting thousands of emails and documents," Mr Cho explained.
"We proactively came up with a strategy of using technology, e-discovery platforms, and counsel providers in order to help our colleagues be able to focus on the important things like JobSaver. So, in one instance, we're able to reduce our business unit from spending close to 150; 200 hours in responding to these information requests to 26 through this proactive sort of system that we put in place."
This also contributed to how the pandemic had changed some of the processes for in-house government lawyers, especially around the pacing of legal work, with the need to make key decisions at tight time frames.
"I think the pace at which we need to make decisions, and lawyers have to make or give advice without all the relevant data has changed. I think that has permanently changed the landscape," Mr Cho said.
"There's an expectation now from my clients who come for advice … and you often ask, 'well, can you give me the background?' and the background you get is very, very limited. And so, you have to give advice in circumstances with a lot of unknowns, and the risk appetite just has grown, and I think pre-pandemic, it was very traditional, and we would spend time writing the advice. We are giving more and more verbal advice at the moment rather than formal written advice and our advice is getting shorter and shorter," he said.
"I also think this applies not just to government space, but throughout the government and the private sector as well is when you're a legal counsel, what constitutes success for me is when people come to you, not just for legal advice, but just, 'Hey Charles, what do you think about this?'
"I say to my team, the difference in some ways between in-house counsel and the private sector is you're on the top of a cliff and the private sector advice might be 'it's okay to jump off, it's not that high'. The in-house lawyer's role is I'll 'jump off with you and it's not that high'. You take the risk with your client in taking that jump. That's, for me, the real difference between in-house in terms of advice. You have to live with the decision with the client."
The transcript of this podcast episode was slightly edited for publishing purposes. To listen to the full conversation with Charles Cho, click below: