Having it all in Horsham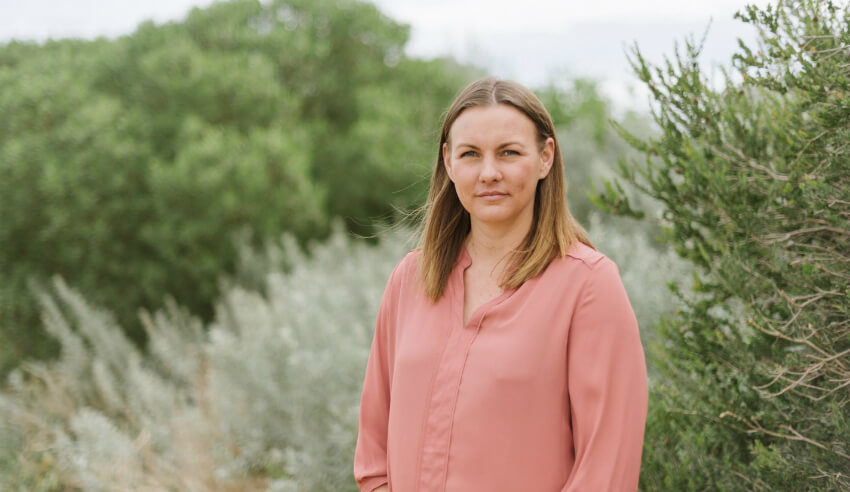 One lawyer's decision to break away from the 'traditional law' model and fly solo had already been made before she came to learn about a franchise arrangement, which she says made going alone in regional Victoria a seamless process.
According to Brooke Reardon (pictured), four kids under 10 years of age and a high-flying legal career can work if you have the flexibility to call the shots about your professional track on your own terms.
Speaking to Lawyers Weekly about her choice to pursue sole practice in Horsham, the 33-year-old explained that a career spent building expertise in personal injury changed when she moved from Queensland to regional Victoria.
"I had been juggling everything for a decade and I felt like I was now at a stage in my experience and my practice as a solicitor that I could go out on my own and I can do things that can balance with my family a bit better, fit their needs," Ms Reardon said.
Part of the last cohort of Queenslanders to undertake an articled clerkship, Ms Reardon cut her teeth in law with national firm Shine Lawyers. A tree-change three years ago saw her family up sticks and move south-- and they never looked back.
"I think Horsham is such a great place to live. It offers so many things that the city can't match or replicate due to size, and the number of barriers in the city. I found that living in a regional area has been fantastic for my family, too, and being part of the small local community here as well," Ms Reardon said.
"When I moved out here, there was really nothing like my old firm based in Horsham – so the firm that I joined is a generalist firm, where I picked up skills in general property, conveyancing and wills. But the traditional model just wasn't working for me so I left. And at that stage, I was bouncing ideas off my mentor about being a sole practitioner," she said.
Late last year Ms Reardon bit the bullet, quit her job at the regional firm and began drawing plans to launch her own business. As part of that process, a chance email from her mentor included a link which introduced her to a completely new way of practising regionally, and she considered buying into the franchise law model offered by Your Law Firm.
"Before I found Your Law firm, I had the thought to go alone mainly because I didn't want to leave this area," Ms Reardon said.
"I spoke to a very astute Melbourne-based legal recruiter, who said to me: 'Look Brooke, what you're qualified for, you probably won't find out there. You need to decide what's more important to you – Horsham or your career. Think on it'.
"And that was quite confronting, because obviously you work hard for your career and you also want a certain type of lifestyle. I just can't understand in this day and age why I can't have both," she said.
Today Ms Reardon, who has been named as a finalist for the Regional/Suburban Lawyer of the Year category in this year's Lawyers Weekly Australian Law Awards, is the principal of Your Law Firm Horsham. Her practice offers legal services in wills and estates, conveyancing and personal injury.
"The franchise model opened up new opportunities for me, because being part of the Your Law Firm network means that I can offer other areas of specialisation that I myself don't necessarily practise in but there may be other people within the network who practise in those areas," Ms Reardon said.
"When you're out by yourself, you can refer to barristers or solicitors who you may know of, but who practice in a very different way to the way you do. By being part of the network, I know that I am referring my clients to practitioners with the same values, and who have joined the network for similar reasons and with similar thinking," she said.
Speaking about the initial set up of her new business, she noted that the flexibility of the process was apparent from day one. Ms Reardon had resolved in October that buying into the Your Law Firm franchise was the right way to proceed with the next chapter of her legal career, however she was able to wait until after the school holidays in February 2017 to kick off.
Then, in the first few days that her new business was up and running, one of her children got the chicken pocks.
"Being able to own my own time is gold. For example, my second child had chicken pox the first week that I started my business and in real life, if I was working for someone else that would have been a disaster," Ms Reardon said.  
"It's just so hectic trying to organise that time away from the office while still balancing the workload. The simple thing for me is not having to put in that leave slip a month prior to get that time off now and then worry about how am I going to do the next school holidays or who is available to look after my children."
She added that she has also been able to shake the that guilt many working parents feel about failing to excel in their capacity as either a parent or professional.
"I don't have to ask anyone for the time or have guilt about not being at work. It's about being able to schedule my own time and I think a lot of that guilt has to do with the traditional model, which is just not flexible enough," Ms Reardon said.
"A professional and a personal life and the separation of the two is somewhat of a fallacy. If there is a disconnect between the two, a lot of discontent can happen; with your clients, your family and yourself. For me, it's about being present, keeping your promises and having the flexibility, the freedom, the permission to combine the two," she said.