What's next for contract lawyering?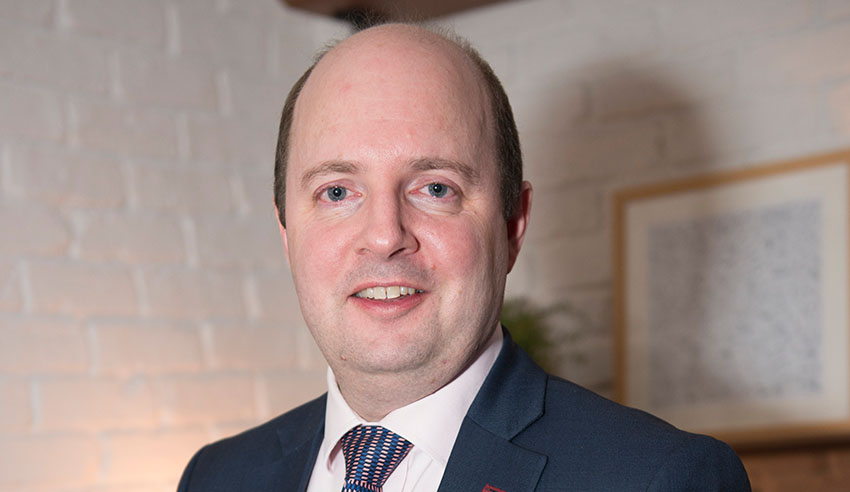 One of the legacies of the age of coronavirus will be lasting changes to the nature of contract lawyering, writes Matthew Kay.
2020 was the year when working from home became the new normal. And this trend is set to continue, with statistics from a University of Sydney Business School survey finding that 75 per cent of workers believe that post-COVID-19, their employers are more likely to support working from home than they did before the pandemic.
Law firms are looking at changing office spaces as a result of this shift, with the Financial Times reporting that some global law firms are looking to cut space by up to 50 per cent to adapt to more lawyers working from home. Prior to the pandemic, attitudes towards lawyers working from home were certainly mixed – for instance, one survey from a legal blog, Roll on Friday, found that half of respondents would like to be based at home for the majority of the week once things return to normal. Pre-pandemic, this was just 2 per cent.
While many lawyers previously just couldn't imagine the realities of working from home and video calling clients from their kitchen table, the pandemic has forced many to do just that. The norms have shifted and while some lawyers have maintained strict professional dress codes and backdrops, many have embraced a slightly more casual and relaxed way to do business.
Seeing inside a lawyer's home can even help boost a relationship, immediately making everything a little more personal – this could be an interesting legacy where we see some traditional professional boundaries and norms shifting. The fact that productivity hasn't suffered is also clearly a big boost to the case that working from home doesn't negatively impact business.
Speaking to Lawyers Weekly in July, HBA Legal managing director Brett Ablong said, "The pandemic should have proved to the 'non-believers' that working from home is no barrier to productivity and in fact increases the sense of wellness employees have."
So, all the signs are pointing towards working from home becoming more acceptable throughout the legal profession – something which we expect will also mean more and more lawyers will start to consider a career as a contract lawyer. We've certainly seen more lawyers considering this career path throughout the past year as working from home becomes more normalised in the profession, and without an office and the inevitable office politics to worry about, many are re-evaluating what is important for them in a legal career.
Another legacy of the pandemic is likely to be the world of work becomes even more global. With the virus quickly moving around the world, our connectivity has never been more apparent. With working from home and video calls, any issues around geography have vanished. We're therefore seeing businesses looking to work with lawyers based purely on their skills, experience and attitude.
Lawyers, therefore, and especially those working flexibly as contract lawyers, are getting opportunities they wouldn't have been able to before. And we're not just talking about these opportunities crossing a few hundred miles, clients are considering support from thousands of miles away and other jurisdictions.
While being able to tap into a hub of global legal talent is fantastic for lawyers and businesses alike, it is interesting to think how it might impact legal centres and, in Australia, if we will continue to see Melbourne, Perth and Sydney as important locations for law firm offices. There was a certain degree of legal work which would naturally go to lawyers in the locale. But with geography and in-person meetings no longer the norm, lawyers – not just from Sydney or even Australia, but all over the world – may compete for the same work, presenting a risk as well as an opportunity. 
From our perspective, there are some interesting likely legacies of the pandemic, and we see a shift to more working from home and increased global opportunities as very positive. Another knock-on effect of the pandemic has also been improved mental health among the profession. The COVID-19 Business Confidence Survey, conducted by MyBusiness, found 65 per cent of almost 1,200 legal professionals surveyed rated their mental health as positive in the early months of the pandemic, and by the middle of 2020, this figure had increased to 70 per cent. Factors like an improved work/life balance have long been touted as important to boosting mental wellbeing, and now we've seen the profession's hand forced to work from home and experience the benefits on their mental health for themselves.
Of course, working from home isn't all positives, with research from Atlassian, a workplace software company, showing workers from Australia are working an average of 32 minutes extra each day, which obviously adds up significantly over the year.
We've been seeing more and more lawyers making the move to contract work over the past five years and the pandemic has certainly increased awareness of this way of working as perceptions change around what's important, and more lawyers, no matter their seniority or experience, look to increase their variety of work and career autonomy.
Of course, the pandemic has been an incredibly difficult time for many, both personally and professionally, and the effects will continue to be felt on the legal profession for many years to come. But, thankfully, there are some positive changes to working practices and work/life balance which will also continue to be felt when the pandemic is over.
Matthew Kay is the managing director of Vario by Pinsent Masons.