Top 10: An update on the news most relevant for young lawyers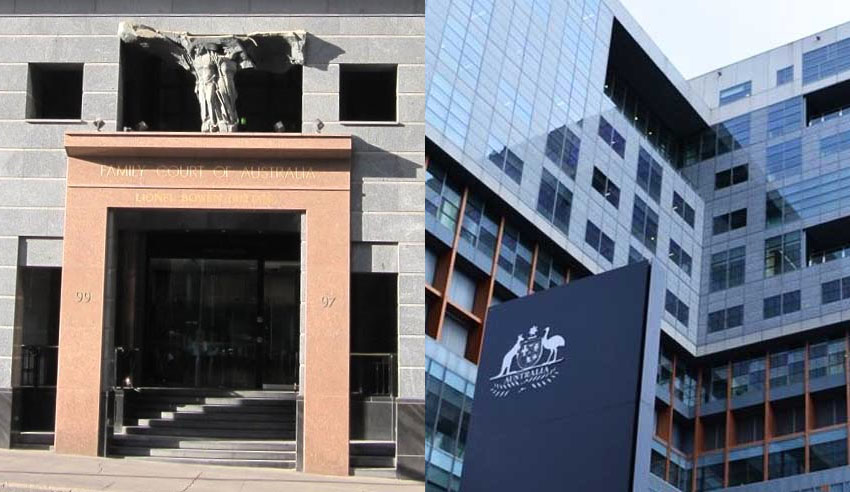 Protégé takes a look back at the last fortnight to deliver students, graduates and other young lawyers with the news most relevant to the legal profession. 
1: Legal profession hits back at Porter for 'flawed' Family Court merger
In completely ignoring key practitioners and association bodies that make up the legal profession – and would know more than anyone what the change will mean – the government has pushed ahead with the Family Court and Federal Circuit Court merger. To rub salt in the wound, Attorney-General Christian Porter told these "loudest voices" that their criticisms only meant they are in favour of delays. 
2: 'The number of departures hasn't been a concern': Juan Martinez on recent HWL Ebsworth partner exits
Speaking to Lawyers Weekly, HWL boss Juan Martinez has addressed some of the controversy surrounding the firm, especially as a number of key people make the move into different workplaces. Mr Martinez said the exits are not a concern and that they all had "different drivers" behind the decision – and it was not because of the firm's plans to pull a potential ASX debut launch. 
 3: Cat-astrophe: Lessons for litigators from a viral video
In a humorous example of technology going wrong in the legal profession, a Texas lawyer was caught behind a cat filter during an audiovisual hearing. According to two McCabe Curwood lawyers, there are some lessons to be found here. 
4: Michael Kirby to speak at inaugural Champions of Pride event
Lawyers Weekly is thrilled to announce that former justice of the High Court of Australia, the Honourable Michael Kirby AC CMG, will deliver the keynote address at the 2021 Champions of Pride event. You can reserve your place at this event and join us at The Star from 12pm on Thursday, 11 March. 
5: President's charity to address one of Australia's leading causes of death
Given its debilitating effect on judgement and her own personal connections with the disease, new president Juliana Warner hopes that the NSW Law Society's elected charity for 2021 will see more lawyers support critical research and help end the harmful stigma around dementia for legal and non-legal Australians. 
6: From tough beginnings to top of the profession
In the midst of a global pandemic, ACT Law Society vice-president Sarah Avery started their own firm and began navigating how their non-binary identity can fit into the normal day-to-day, all while remaining dedicated and passionate about helping people. In this spotlight, Mx Avery talks to Lawyers Weekly about the new firm and how they started incorporating a new identity into professional life. 
7: ACC backs Uluru Statement from the Heart in open letter to PM
The Association of Corporate Counsel has outlined its support for the Uluru Statement from the Heart in an open letter address to PM Scott Morrison. 
8: Legal tech budgets 'will increase threefold' by 2025
In response to unprecedented workplaces challenges, and in order to reduce dependency on outside counsel, law departments will triple their spending on tech. 
9: 'State-of-the-art' registry opens doors in Paramatta
A new NSW Civil and Administrative Tribunal registry has officially opened in Parramatta in what's being described as a huge win for people of Western Sydney.
10: New Labrador takes witness stand in Victorian courts
To wrap up this fortnight's update with some positive news, the Victorian Court Dog Program has been extended to include a second Labrador! New furry friend Kiki will join partner Suzie-Lucy in sitting next to child witnesses while they're on the stand and help them flip through a book or play bowling when they're not.