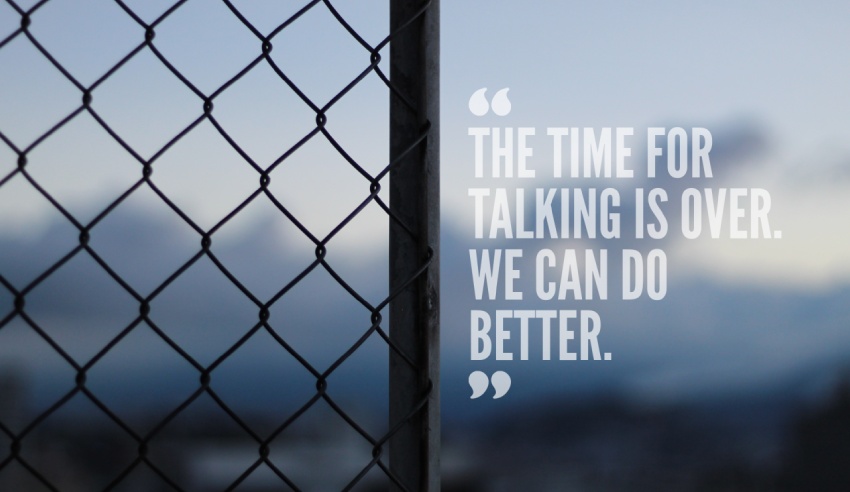 From new career-planning opportunities through to making the tough decisions on whether to sign up as a reality television contestant, Protégé has put together the top 10 pieces of news for law students, graduates and other young lawyers.
1: Career Expo and Emerging Leaders Summit 2021 launches
Since the last top 10 round-up, Lawyers Weekly has launched the inaugural Career Expo and Emerging Leaders Summit 2021 aimed at emerging legal professionals and law students planning their next steps! Whether you have just started your first ever year at uni or are nearing that five-year mark in a real-world legal workplace, the expo will have tips and tricks for successfully planning out the rest of your career. 
2: 'Time for talking is over': Legal profession responds to deaths in custody
In some of the biggest news from the last fortnight, a Senate committee has released a report into deaths in custody a full 30 years after the Royal Commission into Aboriginal Deaths in Custody revealed the key factors contributing to unnecessary deaths of Indigenous people behind bars. Despite this, action was rare – and the legal profession is concerned Australia may wait another 30 years for change. 
3: Defence lawyers call on A-G to protect lawyers from police harassment
About a month ago, we learnt that an NSW solicitor was "maliciously" targeted by a specialist police taskforce on the completely false, completely unproven assumption that the solicitor was somehow criminally involved with the local bikie gang. Now, more than 6,000 defence lawyers have thrown their support behind the solicitor and have called on Attorney-General Mark Speakman to address the findings. 
4: 'Profound misunderstandings' around rule of law still prevalent
Back when former federal Attorney-General Christian Porter denied he had raped a woman more than 30 years ago, he unfortunately used terms like "rule of law" in a way that prompted profound confusion – and was circulated repeatedly by people in power. Lawyers were quick to jump in to clarify, but according to NSW Chief Justice Tom Bathurst AC, this confusion is still prevalent in the Australian community. 
5: Changeover of A-G opportunity to stop Collaery and Witness K prosecutions
Speaking of Mr Porter, the Bar Association of the ACT has called on the new Attorney-General Michaelia Cash to step in and do what Mr Porter could not: end the secret prosecutions of prominent lawyer Bernard Collaery and anonymous client Witness K who revealed a decades-old bugging of Timor-Leste by Australian officials. Mr Porter has been repeatedly criticised for pushing ahead with the prosecutions, allegedly to "avoid public embarrassment" over the bugging. 
6: Legal profession welcomes 'overdue' workplace sexual harassment update
In another major piece of news since our last update, legal groups and firms have welcomed the long-awaited reformations to workplace sexual harassment laws that will now see judges and politicians held to account for any proven misconduct. Over a year since the [email protected] report was released, Prime Minister Scott Morrison has confirmed that every recommendation, either in part or full, will be implemented. 
7: 'Different times call for different lawyers'
In this unique perspective on planning a legal career, Dinesh Loganathan has skipped over the successive promotions to start out on his own. He tells Lawyers Weekly that his own law firm will move away from time costs and billable hours by instead providing fixed fees. He also has in place a referral system so that if he himself cannot assist a client, he has a healthy network at the ready. 
8: How lawyers must respond if Biden rejoins TPP
Competition and economic regulation partner Donald Robertson from Dentons has recommended that Australian lawyers work closely with their clients to adopt a global mindset should new US President Joe Biden reverse his predecessor's decision to exit the Trans-Pacific Partnership. He said that in this new era, the only way to grow is to be prepared to strengthen the global cross-border links. 
9: Essential social media tips for lawyers and law firms
Whether firms like it or not, the way forward for connecting and retaining clients lies in the way they navigate social media. In this op-ed for Lawyers Weekly, Market Expertise CMO Jacqueline Burns sets out the best way to get started, including defining a target audience, responding to feedback, leveraging partnerships, making the feed personal and being prepared to make some mistakes at first.
10: Lawyers should think twice before appearing on reality TV
Before gearing up to accept any kind of rose (or marriage proposal? Or by showing off cooking prowess) on live television, lawyers should seriously consider their standing in the community and in their own workplace before agreeing to be a contestant, writes Swaab partner Michael Burnes in this op-ed.