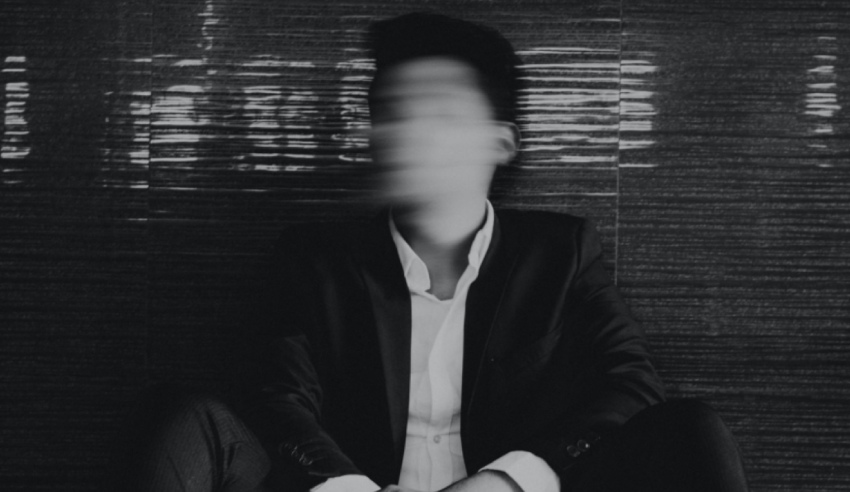 In law school, job-seeking and in those first few roles, new and budding lawyers are subjected to the pressure to be the "absolute best" where small errors mean major consequences. For one young solicitor, finding his way into the profession was full of challenges that ultimately severely affected his overall mental health and wellbeing.
The breaking point for Eric Zhang came four months into his first legal job but the first signs of poor mental health started in his final year of university, shortly after he returned from studying overseas. In a conversation on The Protégé Podcast, Mr Zhang shares how other young lawyers can cope, how the profession lets down young lawyers and what it can – and should immediately – be doing differently.
When he returned from the Netherlands, Mr Zhang learnt that he was behind a lot of his peers who had already secured graduate positions and clerkships, which began an "overwhelming" process of sending out his own applications that were rejected. To make up for lost time, he started applying for a number of volunteer roles.
First, it was practical legal training at a Bankstown firm while also volunteering at the Aboriginal Legal Service doing work in the area of criminal defence. At the same time, he was volunteering as a litigation assistant with the Refugee Law Project – a connection that would lead to his new position on a team launching private action against former attorney-general Christian Porter over rape allegations.
"I still felt that I didn't have enough experience despite that, because I went over and applied for more jobs and didn't hear back, so I took on another research role. I think during this time, I started to feel extremely overwhelmed," Mr Zhang said, mirroring a blog post he wrote on LinkedIn where he shared how it hurt his relationships.  
He said the pressure to be the absolute best during law school translated easily into the workplace: "I actually realised this trend when I was volunteering, where there was a lot of emphasis on just doing things in the way they're supposed to be done. For me, it affected me mentally because I thought I wasn't the best that I could be, and it actually made me feel quite inadequate most of the time."
The breaking point came four months into his first job. While this workplace was a "lovely introduction to one of my mentors", Mr Zhang said he didn't feel supported and had an overwhelming workload. After he quit, he took some time off.
"I was given too much work to do with unrealistic expectations. When I didn't meet those expectations, that just made me feel really inadequate, and I think the long-term periods of feeling like you're not enough really takes a toll on your mental and physical health. I wasn't eating properly or sleeping properly. Essentially, I ended up valuing my entire self-worth based on my performance at work," Mr Zhang said.
"We all know that depression and anxiety is an occupational hazard, but I think there needs to be more done to ensure that everyone's taking care of their personal health. I think one of the biggest things for me is that there was a culture of overworking. The time you spent at the law firm meant how you were performing, which doesn't make any sense because these days I don't necessarily spend hours and hours on one thing because that's just counterproductive."
Reflecting on what it is about the profession that reinforces these negative feelings, Mr Zhang said that lawyers tend to be more business than people led, which "really disregards the value of human life and employees". Essentially, it means firms are still placing emphasis on long days to drive up profit, rather than "the long-term wellbeing of these young lawyers [who] are just going to erode and deteriorate".
"I'm cautious about being too pessimistic about these things because I used to think like that when I wasn't at my best and it's just not that helpful. That being said, we should be criticising the unsatisfactory state of affairs. It's important, because we need to convince people why we need change," Mr Zhang said. "For me personally, at the firm I thought mental health just wasn't taken seriously, but it's not like they didn't care, it's more there weren't mechanisms in place to ensure we were okay."
One existing mechanism he thinks should be overhauled is the programs that law societies and organisations put in place and instead have a focus on challenging the culture of perfectionism that holds disastrous consequences for small mistakes.
"It's inevitable – we are all human and should be permitted to make mistakes. I think those that are more senior now, they've been down the same road. They probably followed people who would not let them make mistakes, so that's what they're doing to us younger ones. But I think the new generation is really emphasising on what it means to be human before what it means to be a lawyer, and I think if you have a good idea of the former, it informs the latter," Mr Zhang commented.
To listen to the entire episode – which includes more advice on coping with mental health, in addition to Mr Zhang's current political career – have a listen here.
If you have any questions about the episode or if there are any topics that you might want us to look into, please reach out – we would love to hear from you!
We're also always open to new guests so if you have an exciting story to tell, if you're standing out as a student or graduate, or if you can offer some tips for our young lawyers, get in touch.
You can reach us here:
Emails: This email address is being protected from spambots. You need JavaScript enabled to view it. or This email address is being protected from spambots. You need JavaScript enabled to view it.
Socials: Follow us on LinkedIn, Facebook and Twitter or reach out to me directly here.
And check out some of our other episodes here: