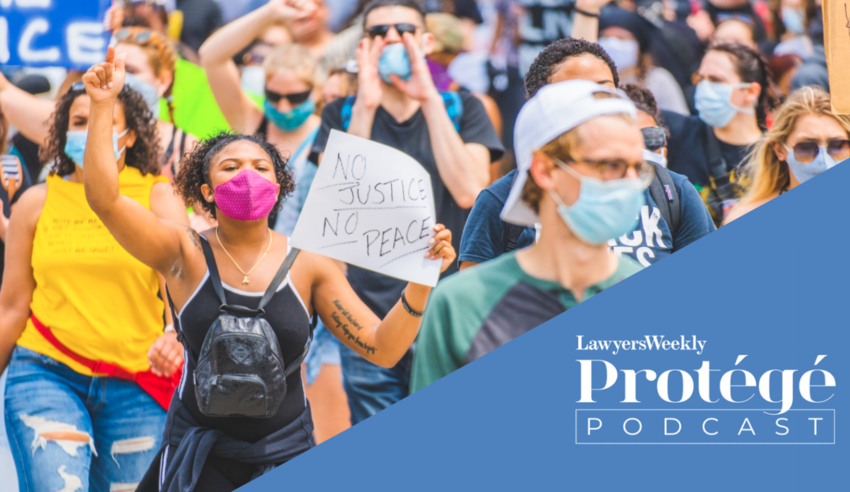 With more and more peaceful protests taking to the streets to protect and defend social justice issues like Indigenous rights, Black Lives Matter and the #MeToo movement, a youth-based team of law students has put together an important guide to inform the community on what their rights are and how to seek legal help.
In this episode of The Protégé Podcast, host Naomi Neilson is joined by Australian National University law student and GreenLaw founder Annika Reynolds to discuss the important work that she and her young team have put into creating the first-of-its-kind guide to protesting rights in Australia's capital. 
The guide was created to provide vital protesting information to organisers and legal advocates who could then inform attendees about police powers, the rights of protesters in public spaces, legal support services, potential offences and their penalties. It has already generated interest among many community groups. 
In our chat, Annika provides some real-world examples of its uses and gives listeners a look into how it could potentially be used in situations where police have detained individuals who are peacefully protesting. You can find the guide here. 
Annika also touches on how she came to create a whole, youth-based organisation in the middle of her studies, what other GreenLaw initiatives she is most proud of, and she has some great advice for other students thinking of doing the same. 
Have a listen now!
If you have any questions about the episode or if there are any topics that you might want us to look into, please reach out – we would love to hear from you! 
We're also always open to new guests so if you have an exciting story to tell, if you're standing out as a student or graduate, or if you can offer some tips for our young lawyers, get in touch. 
You can reach us here:
Emails: This email address is being protected from spambots. You need JavaScript enabled to view it. or This email address is being protected from spambots. You need JavaScript enabled to view it.
Socials: Follow us on LinkedIn, Facebook and Twitter or reach out to me directly here.
And check out some of our other episodes here: