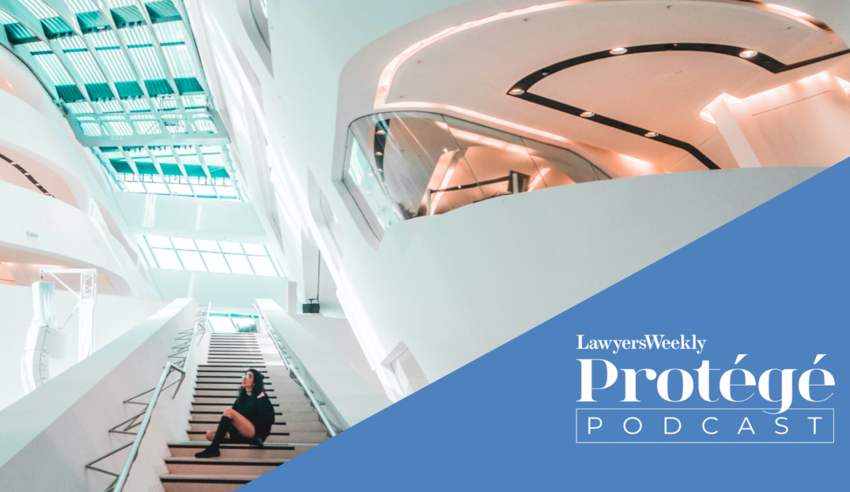 For one budding young lawyer, breaking into the very tough-to-crack in-house sector as a university student was made possible through many volunteering experiences, which could set a path for new practitioners hoping to avoid the long route in. 
In this episode of The Protégé Podcast, host Naomi Neilson is joined by fifth-year Macquarie University law and social science student Jessica Pereira to discuss her many volunteering wins, including being awarded the Outstanding Volunteer Award and the wealth of experience that led to her breaking into the in-house sector. 
Following our recent episode with Association of Corporate Counsel (ACC) board member Wayne Clarke on the difficulties that students and graduates have in moving straight into in-house roles, Jessica talks listeners through how she managed to skip over the years usually required in private practice before making it in. 
"In hindsight, I struggled with getting a volunteer gig in-house with an in-house team, because it is so difficult to crack into that space and, at the time, I didn't realise how lucky I was and how difficult it was, but places are definitely receptive to it," she said.  
Jessica lists the many benefits of breaking into this space as a young student, including internal networking with co-workers and the myriad of legal skills. She also has some great advice for other new lawyers on how to impress in-house recruiters. 
We also talk about the Aurora Internship Program, the different volunteering experiences Jessica has had and what she has planned next. 
Have a listen to the episode now!
If you have any questions about the episode or if there are any topics that you might want us to look into, please reach out – we would love to hear from you!
We're also always open to new guests so if you have an exciting story to tell, if you're standing out as a student or graduate, or if you can offer some tips for our young lawyers, get in touch. 
You can reach us here:
Emails: This email address is being protected from spambots. You need JavaScript enabled to view it. or This email address is being protected from spambots. You need JavaScript enabled to view it. 
Socials: Follow us on LinkedIn, Facebook and Twitter or reach out to me directly here.
And check out some of our other episodes here: