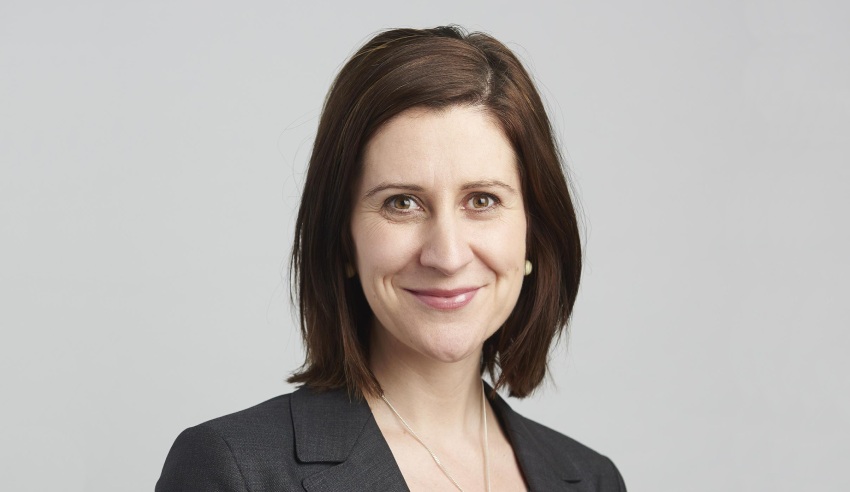 Whilst it's easy to focus on the newer, transformative aspects of innovation when allocating resources, a strong innovation strategy is key for success, according to this chief innovation officer.
Lisa Kozaris is Allens' chief innovation and legal solutions officer – and emphasised the importance of having an innovation strategy within a law firm or NewLaw division whilst speaking at the Chilli IQ 2022 Lawtech Summit last week.
In addition, Ms Kozaris shared some of the lessons that Allens has learnt on its innovation journey, as well as what's working for them and what's not.
Allens focuses on the 70-20-10 rule: spending 70 per cent of their time improving what they already have in terms of innovation, 20 per cent exploring and developing new services and broadening their horizons and 10 per cent on new, breakthrough tech.
"The 70 per cent is really on improving our core legal work, the work of our lawyers, and for us in law firms that can really be about improving other ways to experience how they do their jobs day to day, it could be about how our clients experience our services or consume our services, how we collaborate with them, it can be about becoming more efficient, so reducing write-offs or reducing the cost to serve," Ms Kozaris said.
"So, it's really about getting better at the services we already offer our clients. And of course, we're all here to provide legal services to our clients. Twenty per cent [is spent on] exploration and development of adjacent services, we call them adjacencies within the firm – the things that are aligned to [our firms] core but you're not currently doing and already exist somewhere else in the market.
"The 10 per cent is hard, it's far easier to get better at what you're already doing than imagining something completely new. So, I must say that last 10 per cent of investment from what I see is often the most neglected, and I put ourselves in that bucket at different points in our innovation journey as well. So, making sure that somebody in your team or somebody in your organisation is thinking about the outset 10 per cent is incredibly important."
When Allens first started its innovation journey, Ms Kozaris said the firm would place too much importance on one particular project without first thinking about if it would be widely used or needed.
"We had a partner that was building their practice around recent client advisory. And they were giving a lot of advice to clients around anti-bribery and corruption, anti-money laundering. And they were doing a whole bunch of work with a whole range of clients doing a terrific job really building their practice super quickly. This particular partner had a passion for digital so made the decision yet we're going to build an anti-bribery and corruption risk assessment app, and a VCF," she explained.  
"So, we did a bunch of discovery exercises, we designed the solution, we built a prototype, super excited. And then we asked ourselves, has anyone actually engaged with the clients that consume this service? Is it something that they will find useful? Does it add and do something above and beyond what we're already providing? Does it solve a problem that they're facing or a problem that we're facing internally? Is there a willingness to pay for the service from the client? Is there a broader appeal and application across our client base? So, these are all really important questions."
In terms of not wasting time on projects and "focusing on the right things", law firms need to have a good innovation strategy in place to make sure they're in tune with what their clients need and expect, Ms Kozaris added.  
"Last year, for the first time, we had an innovation person. And we not only developed this practice string strategy, but we really distilled it down and determined what the key opportunities for growth and efficiency were through innovation. And the outcome of doing all of that work with each of the practices across the firm was to help have a really good cohesive list of talking innovation priorities that are going to make a difference to the practices.
"That's not only important in terms of deciding where you might play, but incredibly important to really harness that energy and interest from the lawyers when you go out to ask them to do things to work with you to actually make this stuff happen," she said.
"Increasingly, our lawyers are digital natives, they're prepared to work in different ways. They want to consume information in different ways. So, making sure that we're tapping into that lawyer experience is also important there. Look for ideas everywhere, I mean, everywhere, crowdsource them."
To get these ideas "coming in from all levels", Allens has innovation spots within each of their practice streams, which is made up of lawyers and other legal staff at the firm – something which Ms Kozaris said had been extremely useful on their innovation journey.
"The other point on that is other sectors and industries. Don't limit yourself to legal, it's incredibly important to look outside of legal," she added.
"In fact, one of the most beneficial technologies that we implemented in the innovation space is an automation system, outside of tech that we've brought in. Don't limit yourself to legal tech; look at technology more broadly."