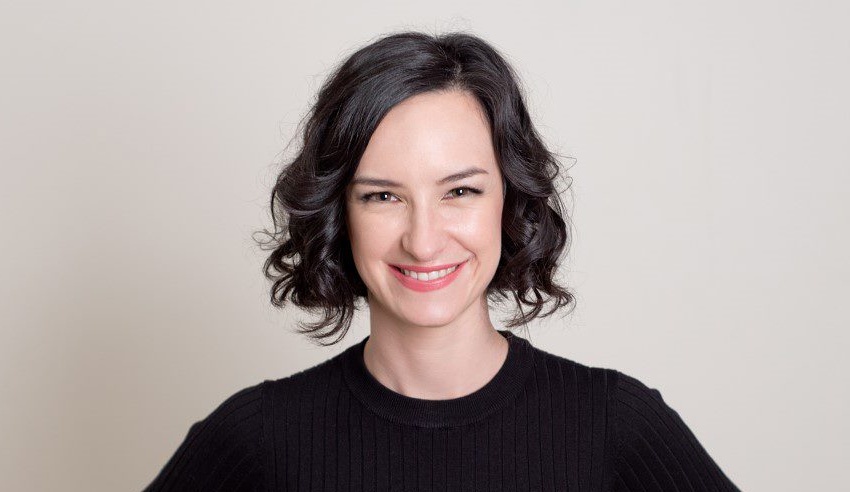 Shevonne Joyce has had one of the more extraordinary vocational journeys in Australia's legal profession. She's also suffered significant hardship following her COVID-19 diagnosis, including a period of paralysis. Here, she discusses what lawyers can learn from her extensive career experience, as well as her own challenges.
Ms Joyce (pictured) is, according to her LinkedIn page, Legalite Australia's "hype girl".
"She can often be found revving up the team, supporting them to not just reach their goals, but smash them," the page reads.
"When there's something to be celebrated, she's there with fireworks, and when something goes wrong, she's there with a supportive shoulder to help everyone through."
Her career – which she says is "rich with diverse experiences" – makes her well placed to generate such hype for her new award-winning employer.
Legalite's new head of people and culture boasts an impressive resume: qualified organisational coach and mentor; owner and director of global children's fashion brand stella.phoenix; co-owner of bespoke furniture business Infusion Woodwork; and published author – among other achievements.
All of those hats, despite their prima facie differences, demand the same things from her, she tells Lawyers Weekly.
'It all requires the same deep understanding of the human experience'
While her professional background is more varied than most, "at the heart of it", Ms Joyce advised, are "the same skills and qualifications simply applied in different contexts".
"I started my career in human resources, building my leadership and executive management skills throughout my career and into my own businesses. I have three post graduate level certificates, in business innovation, employment law and organisational coaching, coupled with extensive training in understanding how to apply human experiences to business and people strategy. I've applied this in varying cultural contexts during my career (from start-ups to top tier businesses with global teams)," she listed.
"From designing beautiful playsuits, to writing a book about the neuroscience, psychology and philosophy of leader likeability, to coaching business owners on building iconic brands, and now leading people and business strategy at Legalite, it all requires the same deep understanding of the human experience and unique strategic and commercial skills that someone like myself can bring."
Ms Joyce has always had an interest in law, she said, and the way it intersects with business and humanity.
In coming into a firm like Legalite – or any law firm, for that matter – it is "honestly priceless", Ms Joyce argued, for a head of people and culture to offer diversity of experiences in bolstering culture.
"As the old saying goes, we can't keep doing the same thing and expecting different results. Diversity in experience and perspective drives innovation whether at a leadership level or within a team," she said.
"The exact perfect experience and skills that might work for your firm will, of course, depend on your firm and what your strategic objectives are. There is a rich tapestry of brilliant minds out there just waiting for someone to appreciate what they have to offer.
"Searching for that unique person who brings something different to the table will stretch you, and your firm, beyond current boundaries and that is paramount to the success and evolution of the legal industry."
'I was completely paralysed'
However, it is not just a rich and diverse vocational background that Ms Joyce brings to the legal profession – she also has perspective from the age of coronavirus, having contracted a permanent neurological disorder in early 2022, which was onset during her infection with COVID-19.
The disorder she developed, she explained, was triggered by coronavirus but can also be brought on by illness, severe trauma and surgery.
"When my neurological disorder first onset, I was completely paralysed – I couldn't even smile or move my eyebrows," she recalled.
"I went from a healthy, completely independent, high achieving person, to being bedridden and losing control of my bowel and bladder. I had to completely learn how to walk again, feed myself again and recover both physically and cognitively to where I am today."
Some days, Ms Joyce reflected, are harder than others.
"I have amazing support in my husband, my rehab team and in my workplace. I'm learning to accept and have compassion for what I can do, whilst also working hard to keep building capacity as part of my recovery," she outlined.
"I'm learning how to ask for help when I need it and to advocate for myself. Finding safe and supportive spaces to bloom has been so important for navigating this new version of myself to date."
The last two years, she noted, have been "so monumental" for people across the globe. For her personally, it has taught her to "trust the depth of human resilience and ingenuity".
"Facing all the additional challenges, including my own disability has fundamentally changed me as a person," she surmised.
"That experience is such a mixed bag. I honestly believe it is character building.
"I'm firstly so grateful to be alive, and for the recovery I have experienced to date. That is coupled with a grieving process for what I have lost.
"My condition is permanent, relapse and seizures are common, and I am not the same person. But I am learning new skills and wisdom too.
"While I'm still learning what my thoughts and feelings are about it all, I hope to help pave the way for more inclusive employment practices for disabled people."
'Law needs to look outside of itself'
There are many philosophies that Ms Joyce wants to bring to the legal profession, she mused.
"If I had to choose, I think in order for the legal industry to truly revolutionise, it needs to look outside of itself. It's like that quote by Confucius, 'He who knows all the answers has not been asked all the questions'. In other words, if we continually look at the same four walls within ourselves, how much do we miss?
"The biggest challenge for the legal industry is how they manage tradition," Ms Joyce espoused.
"There is some tradition to honour, of course, and other traditions that have had its day. We need to break away from the latter in order to truly grow and change for the better. This includes both in the way we operate as firms and bringing those diverse skills in to shape the future, and the way we value the skills and experiences of staff."
The modern world is demanding more meaningful workplace relationships, Ms Joyce went on, and employees are seeking more fulfilment than simply mastering a job description.
Lawyers, she said, are no exception to this.
"Law can be fun, and creative, and modern, and innovative, and fresh, and entrepreneurial, and exciting.
"The task ahead for leaders is thinking about how they can harness the unique talents of staff and build out their role in a way that helps them to grow and excel. If, as a leader, you are feeling stuck in your thinking, then it's a good idea to find people who will challenge you and ask the right questions to invoke change," she advised.
The honour of working in law
When asked what excites her about the future of legal practice, and her place in it, Ms Joyce said that seeing how legal practice continues to evolve to support the world of the future is "absolutely" the most exciting thing.
"We're already starting to see the catalyst for that with unique products, like our AI Bot Frankie, who helps start-ups to create fit for purpose terms and conditions at a fraction of the cost of hiring a lawyer. This is the era where humanity, technology and the law intersect in new and exciting ways, setting the foundation for generations to come," she said.
"I am honoured to be working with a firm at the forefront of that future – building unique products, services and developing the changemakers of tomorrow amongst our team."