Discrimination fueling female exodus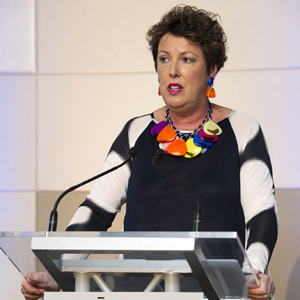 Discrimination, sexual harassment and bullying are driving women out of the law, a new report has found.
Research into the experiences of female lawyers in Victoria suggests that while more women are working in the legal profession, many are being forced out of firms due to cultural and systemic problems.
"You have to come to the conclusion that the legal profession is a still a boys club," said Caroline Counsel (pictured), former president of the Law Institute of Victoria, in light of the Victorian Equal Opportunity and Human Rights Commission report released this week (3 December).
Forty per cent of the female lawyers surveyed had experienced discrimination, and around one-in-four had been sexually harassed. Respondents said this treatment had mental, physical and career-related consequences, but most hadn't spoken out about it.
The survey also revealed that four-out-of-10 respondents thought discrimination was part of a broader pattern of behaviour within the workplace.
Counsel, who was part of the survey's consultation committee, told Lawyers Weekly that a number of diversity policies are simply window dressing and that firms need to ensure they "walk the talk". Failing to implement flexible work practices, for example, is one of the primary causes of the female exodus from the legal profession, she added.
"We need to ensure that we're not just ticking boxes without delivering ... I despair when I meet senior women in law firms who believe you can't have flexible work practices, that it doesn't work ... we need to acknowledge that it is possible."
Employer attitudes to flexible work arrangements range from outright hostility to lack of support, according to the survey, with many respondents claiming they felt pressure to increase work hours.
But some firms are shining examples of flexibility in action, said Counsel. She claimed that she knows of firms that "do it well" and, as a result, are tackling discrimination and reducing the attrition rate among female lawyers.
More than 400 female lawyers participated in the survey.