Poor mental health programs failing lawyers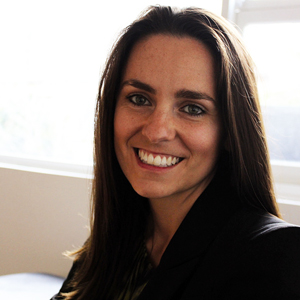 Poorly implemented mental health programs are contributing to the high incidences of depression in law firms, SANE Australia has claimed, following the release of its survey that found most employees who had been mentally unwell were not supported by their organisation.
The SANE Australia report also revealed that 95 per cent of respondents felt employers and managers needed education about mental illness and training on how to manage its effects.
Claire Blundy (pictured), director of policy & development at SANE Australia, told Lawyers Weekly that it is very likely that a portion of the 520 respondents work at law firms, but she could not provide confirmation as the survey was anonymous.
Blundy spent four years as a senior lawyer at a top-tier firm, which she requested not be named in this article, and observed that long hours, poor work-life balance and the stress of a competitive environment are major contributing factors to the high rate of depression among lawyers. Another is poorly implemented mental health programs.
"Programs need to be embedded into organisations, and day-to-day tools provided to staff, rather than a phone number of somewhere else to go," she explained.
Lawyers Weekly last week (15 February) published an article detailing the experience of a lawyer at a top-tier firm who suffered a breakdown and was hospitalised after failing to receive support from his employer. The lawyer accused firms of trading "on the good press garnered from announcing yet another mental health program, but then fail to put the systems they've promised in place, it's not just hypocritical, it's dangerous."
Blundy claimed that SANE Australia's Mindful Employer Program, which is currently being rolled out at a top-tier and mid-tier Australian firm, does not fall into this category. The initiative involves a combination of face-to-face and online training in recognising and addressing mental health problems in the workplace.
But, Blundy stressed, the program is only successful when it is championed by senior management. Having managing partners head up wellbeing committees in name only is not enough. "Mental health programs need to be led from the top if there's going to be systemic change," she said.
"It is absolutely [senior management's] responsibility to buy into it because it will have a trickle-down effect for the rest of the business."
According to the National Mental Health Commission's 2012 report, mental illness costs the Australian economy around $6.3 billion each year.
Flexible work arrangements are one way firms can reduce stress levels among their lawyers, promote work-life balance and, ultimately, avoid productivity costs associated with unaddressed mental illness in the workplace, according to Blundy.
"It is critical for senior associates and partners to understand that mental health is equivalent to physical health issues and providing flexible work arrangements can assist in the health and wellbeing of the employee," she said.