Women rule in-house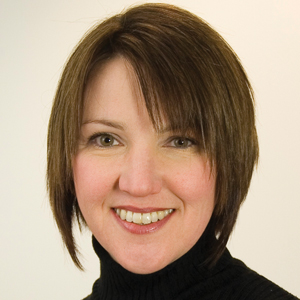 Women won all three individual awards at the Australian Corporate Lawyers Association (ACLA) Awards in Coolum last night ( 8 November).
Maria Polczynski won the coveted Corporate Lawyer of the Year Award ahead of Dimitri Kiriacoulacos from Centro Retail Australia and Angela Taylor from the University of Wollongong.
Polczynski, the head of group legal at the Adelaide and Bendigo Bank, received the nod from the judges due to her support for flexible work options and a move towards fixed-fee, retainer-based and other alternative forms of billing with regard to the use of external law firms.
Sandra Eckert from the Department of Regional Development & Lands won the Government Lawyer of the Year Award, and Marisa Muchow from the Australian Building Codes Board won the Young Lawyer Achiever Award.
Muchow, who was admitted to practice in 2006, has been instrumental in drafting the Department's IP policies, including the outsourcing of specialised work.
Telstra the top team
The Large Legal Team of the Year was won by Telstra, seeing off competition from AMP and NBN Co.
Telstra, whose in-house team rivals the size of mid-tier law firms, has advised on a number of the telco's most important deals over the past 12 months, including the $2 billion Foxtel/Austar merger. The legal team also reduced its external legal spend by nearly five per cent in 2011-12.
The Small Legal Team of the Year was won by the Australian Health Practitioner Regulation Agency, and the Royal Automobile Club of Queensland (RACQ) won the Excellence in Corporate Social Responsibility Award.
The RACQ legal team was instrumental in the formation of a Foundation to assist Queensland flood victims. Thus far, more than $6 million has been contributed to flood and cyclone recovery projects involving more than 100 community organisations.
"We were overwhelmed by the number of nominations this year, the quality of each finalist and the winners are reflective of the high standard of professionals within the in-house legal industry," said ACLA CEO Trish Hyde (pictured).
The annual ACLA National Conference and Awards was held at the Palmer Coolum Resort on the Sunshine Coast.
This afternoon (9 November), Clive Palmer is due to give the keynote address at the Conference.
For full coverage of the ACLA Conference see www.lawyersweekly.com.au next week
This article first appeared in Lawyers Weekly