Clients lose when lawyers compete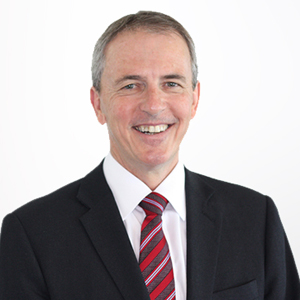 A recently-appointed Hunt & Hunt partner has claimed that traditional remuneration models can pit partners against each other at the expense of client service.
Speaking with Lawyers Weekly, former Langes+ founding partner Shannon Adams (pictured), who will join Hunt & Hunt's partnership on 3 February, said that firms need to "radically change" their operations, including remuneration models, to avoid practice groups or state offices competing for work to serve their own interests.
"The way firms have evolved over time, you do get these competitive forces that have a bearing on decisions that are made," he said.
This competition is fuelled by the profession's emphasis on the quantity of work or dollars that a lawyer brings into a firm above other contributions, claimed Adams, who urged firms to also assess how lawyers perform "relative to each other".
When the three founding partners of Langes+ came together in 2008, they set up the national boutique with this approach in mind. Adams admitted, however, that introducing this philosophy to an established firm which already has entrenched values and behaviours is more difficult.
"It's hard to change the way in which large firms operate ... you have to continuously work on this sort of thing whenever you find there's something in your processes, something in your internal arrangements, that is interfering with that focus on the client," he said.
Langes+ announced this month (15 January) that its three partners had decided to part ways due to conflicting views on how to service clients.
Adams, who is based in Adelaide, is joining Hunt & Hunt's banking & financial services practice and is taking two senior associates with him: Sydney-based Elaine Cheung and Adelaide-based Joshua Annese.
Hunt & Hunt has also picked up Langes Mortgage Service, the firm's mortgage services division.
The online service is an example of how technology can be used to enhance client service, said Adams, who expects more legal business to be conducted online in coming years.
"Technology can help you do things for clients better, more efficiently, quicker and cheaper," he said.
"The challenge for firms is to keep up with, if not in front of, where your clients are – because that's the way they're operating."