Kemp Strang to launch in Brisbane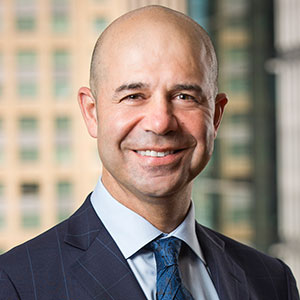 Two-office firm Kemp Strang will launch a third office in Queensland this November.
The new Brisbane office will be headed by banking & finance partners Glen Williams and Paul Wong, both from Kemp Strang's former Brisbane affiliate firm, Thynne & Macartney.
Kemp Strang previously had an alliance with Thynne & Macartney through the Kennedy Strang Legal Group, which was dissolved last year. The Group also included Melbourne firm Russell Kennedy and Lynch Meyer in Adelaide.
Speaking with Lawyers Weekly, Kemp Strang managing partner Michael Joseph (pictured) said he has worked with Williams and Wong for around 10 years via the alliance.
"We know them well, and we work with them very well."
The announcement comes just two months after the Sydney-based firm opened an office in Melbourne.
Joseph said Brisbane was the "final piece of the pie" in the firm's strategy to expand along the eastern seaboard.
He added that the firm has no immediate plans to expand into other states.
Like the Melbourne office, Kemp Strang in Brisbane will focus on banking & finance work, with a particular emphasis on loan documentation and recovery.
The firm counts the Big Four banks as clients and, on occasion, competes with large law firms for work, according to Joseph.
He said the recent entry of Baker & McKenzie to the Brisbane market had no impact on his firm's expansion plans.
"I'm not overly concerned with who we're competing with … we are already doing work for our banking clients Australia-wide and this is a natural progression for us."
The Brisbane practice currently has two partners and two lawyers. The firm could not reveal the names or former employers of the lawyers because the details of their appointment are still being finalised.
Poaching power players
Kemp Strang took three lawyers, all previously with Norton Rose Fulbright, in opening its Melbourne office in June.
The firm also poached well-regarded financial services partner Vicki Grey from Gadens for its Sydney office last year, which was exclusively reported by Lawyers Weekly.
Kemp Strang also took Jason Lambeth from Ashurst last year.
Joseph admitted that the firm is looking to increase headcount in both Brisbane and Melbourne through lateral hires, but not in the immediate future.
Kemp Strang currently has 24 partners and 41 lawyers nationally.