Lawyers need to "waste" more time on clients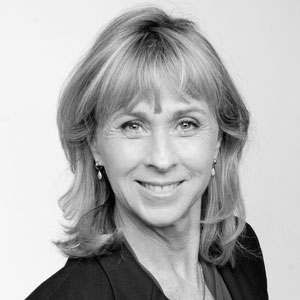 The new kid on the block at Keypoint Law told Lawyers Weekly that time billing is preventing law firms from connecting with their clients.
The new kid on the block at Keypoint Law told Lawyers Weekly that time billing is preventing law firms from connecting with their clients.
Consulting principal Michelle Meyer (pictured) opened the estate planning practice group at Keypoint with Michael Eyers in August, just three months after the firm launched in Australia.
The young firm has ditched time billing, embraced the mobile office and given its lawyers a 70 per cent cut of their fees.
Meyer said she is adamantly against time billing. Her view is that clients prefer lawyers who take the time to communicate the service they are providing in a language the client can understand.
Lawyers who "work to the clock" are less incentivised to provide this personal touch and end up with poor client relationships as a result.
"My experience with the law is that most clients don't like lawyers … because most lawyers don't take the time to explain to the client … what it is they are doing for them and why," said Meyer.
"I don't care if I speak to a client for an hour, two hours; it's not relevant to me. Maybe that's because I have the luxury of wasting time … I'm not out there to squeeze every dollar out of my client."
Prior to joining Keypoint, Meyer ran her own boutique estate planning and business succession firm called NextGenLaw. She has also previously worked at Clarendene Estate Planning Lawyers, now a business unit of PwC, and King & Wood Mallesons.
She said that billing in six minute intervals made her incredibly time conscious and in an effort to not waste her client's money she would just rush to have documents signed because she "actually didn't need to have an hour conversation with them".
"And that's how a lot of lawyers operate … I think many lawyers don't focus on client relationships, they focus on the clock," she added.
Embracing the mobile office
Meyer is also opposed to unnecessarily large and expensive office space.
"To have an office space for every single lawyer, PA, secretary – I mean, at the end of the day the client is going to be paying for that," she said.
Keypoint's Phillip Street office has meeting rooms and hot desks, but does not have individual offices. The aim is to reduce costs and also provide lawyers with the flexibility to work the hours they want in the location of their choice.
"I mean, we have the internet these days, we have laptops … I don't need to waste two hours a day travelling. That's two hours a day I could be more efficient, or two hours a day I can "waste" on a client's matter and not worry about the time because I didn't have to commute."

Meyer acknowledged that the office-free environment would not be appropriate in all legal contexts.
"If you need to collaborate, that's different," she said, adding that Keypoint only has senior lawyers and such drastic scaling back of office infrastructure and flexibility in working hours may not be suitable in a workplace where junior lawyers are being trained. 

However, for working parents, like herself, who had already progressed some way in their legal careers, the Keypoint model makes a lot of sense, she said.