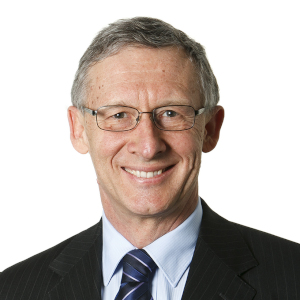 Firm leaders, judges and legal academics were among those awarded the Order of Australia on Monday.
The CEO of the Australian Government Solicitor (AGS), Ian Govey AM (pictured), was appointed a Member of the Order of Australia for his leadership in the provision of government legal services, and for significant service to public administration and to the law.
He told Lawyers Weekly that he felt privileged to have had a range of opportunities to serve in the Australian public service.
Govey has been CEO of the AGS since 2010. Prior to taking the role, he was the deputy secretary, Civil Justice and Legal Services, in the Attorney-General's Department for 10 years.
He is currently a board member of the Australasian Legal Information Institute, and director and vice-president of the Australian Centre for International Commercial Arbitration.
Govey joins a long list of legal professionals who made the 2015 Australia Day honours list.
International deputy co-prosecutor William Smith AM, who is currently working at the Extraordinary Chambers in the Courts of Cambodia, was recognised for his service to the law through international justice tribunals and human rights organisations.
He is joined by Professor Rosalind Frances Croucher AM, president of the Australian Law Reform Commission, whose contribution to law reform, legal education and professional development were noted.
Other legal educators on the list include: Bowral practitioner Bohdan Bilinsky AM, a former senior lecturer and sub-dean of the faculty of law at the University of Sydney; and Emeritus Professor Thomas Cochrane AM for his service to library and information management, particularly to copyright law, and to education through electronic learning initiatives.
Former Supreme Court judge Brian Thomas Sully AM QC, who is currently an adjunct professor of law at the University of Western Sydney, was also recognised for his contribution to legal education, as well as his service to the judiciary.
Sully's peers from the bench – South Australian judge Brian Edmund Withers AM and former magistrate David Robert Glasgow AM – also received Australia Day honours.
Glasgow was Townsville's regional coordinating magistrate from 2004 to 2007 and was responsible for the children's court, drug court and coroner's court, and was involved in the establishment of the city's youth and adult murri courts.
From private practice
Among the private practice lawyers honoured on Australia Day was Glenn Ferguson AM, the managing director of Ferguson Cannon Lawyers in Queensland.
Ferguson is a past president of the Law Council of Australia, Queensland Law Society and Lawasia, the Law association for Asia and the Pacific. He is currently a senior counsellor with the Queensland Law Society and the chair of Workcover Queensland.
Two more senior practitioners currently working in private practice received the Order of Australia: former Supreme Court judge Andrew Rogers AO QC, who now consults for Lee and Lyons Lawyers, and senior consultant at Hunt & Hunt, Murray McCutcheon AM.
McCutcheon told Lawyers Weekly that he was "thrilled" to receive the honour.
He was recognised for significant service to property and commercial law, particularly to national reform initiatives and legal bodies.
The honour stems from his participation, as either a member or chair, in numerous Law Council of Australia and Law Institute of Victoria committees concerned with electronic conveyancing. He also formed groups to drive the harmonisation of property laws and practises, including the Property Law Reform Alliance and the Electronic Conveyancing Group.
Corrs Chambers Westgarth CEO John Denton AO and Holman Fenwick Willan partner Amanda Davidson OAM also made the list.