Clients up for auction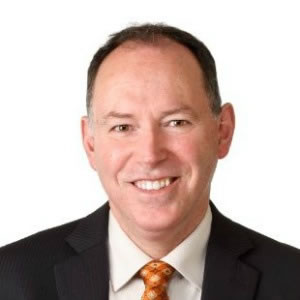 A new website where lawyers can bid for clients could change how firms offer low-value services.
The online platform Law Tendr, launched in November 2014 in Australia, allows clients to post a request for help with legal services. Lawyers can then respond with their best offer.
Firms could use this service to gain access to a previously untapped market, according to legal consultant Colin Jasper (pictured), the founder of Jasper Consulting.
"I suspect the primary client for Law Tendr are people who are unfamiliar with legal services, don't know where to start and see this as an opportunity to have law firms bid and compete for their work," Mr Jasper said.
"Clients like this are unlikely to be calling your firm. This is a different channel to market."
However, Mr Jasper warned online bidding requires lawyers to take a different approach and focus on cases with low-value, low-risk and limited strategy.
"If you're a lawyer serving a market like this, the only way to make money is to treat it like a commodity, to look for high leverage work, to look at work that can be done in a fairly process-oriented manner," he said.
"You have to make sure you have scoped it tightly up-front, understand that [services] are primarily being purchased based on price and you have to make a call as to whether that's something you want to be a part of."
On the other hand, clients using this platform should understand the limitations of choosing a lawyer based on price.
"From a client perspective, so much of the value that is created between lawyers and their clients really comes from the interaction," Mr Jasper said. "When you are selecting a lawyer in an impersonal manner like this, you're getting a commodotised service. You're not getting the same personal service because that's not what you've chosen to buy."
Mr Jasper predicted legal bidding could arrive in Australia on a larger scale in coming years, mirroring growth in the United States.
The US market currently hosts at least four legal bidding sites which have experienced varying degrees of success.
Shpoonkle, a reserve-auction platform, was launched in 2011 but is now defunct, with an inactive website and no social media activity since 2013.
UpCounsel, on the other hand, offers a service matching lawyers with businesses and appears to be going strong. According to a Forbes interview with CEO Matt Faustman from January, the site has raised $2.4 million in seed funding and has 5,000 registered attorneys.