In-house team trains staff as paralegals, wins international award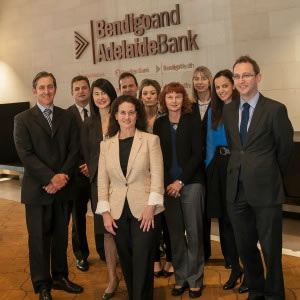 Bendigo and Adelaide Bank has been recognised by the Association of Corporate Counsel (ACC) for its innovative approach to cutting costs and delivering value.
The ACC Value Challenge, launched in 2008, acknowledges international leaders in project and process management and technology. ACC is an international group with 36,000 members across 10,000 organisations in 90 countries. 
The Bendigo and Adelaide Bank in-house team (pictured) was named as one of 12 Value Champions on 19 May.
"We are really delighted," said head of group legal Maria Polczynski (pictured centre). "The team has put in a huge effort to get to this point. It is recognition for what has been in train for four or five years."
The team's strategy has two elements: establishing value-based pricing agreements with external legal service providers and redirecting low-level legal work to internal commercial departments.
Abolishing time-based billing and reorganising workflow has cut external legal spending by half.
The Waterworks
The dispersion of routine legal work across various departments was intended to free up in-house lawyers to focus on high value matters such as M&A, class actions and proactive risk management.
To explain the concept, Ms Polczynski drew on the analogy of a waterworks; the flow of work is redirected into different pipes' or departments instead of being caught at a bottleneck in the legal arm of the business.  
"We [used to have] so much work coming in, it was like you were standing under a waterfall every day with a little cup of capacity to catch it all," she said.
"So what we are trying to do is work out which bits we should be trying to catch, which bits we should be siphoning off for others to deal with and which bits should we let flow."
The in-house team has developed training programs to expand the competency of staff in dealing with simple, low-risk matters.
"Some things are either so low-value or so low-risk that the business can just take them in their stride," Ms Polczynski said.
"In a hand-holding culture [staff] might call group legal for a quick overview or reassurance.
"What we've tried to do is … identify the level where staff start to feel less comfortable and drill down into why … and see how we can give them the tools and enhance the space in which they feel confident to make the decisions."
The legal team has also encouraged commercial departments to work as paralegals in certain circumstances to avoid doubling up on work.
"One is in the case of mergers and acquisitions where if we are buying a loan portfolio, our credit guys are going through all the loans anyway to check them from a credit and security perspective," she said.
"So rather than having junior lawyers, paralegals or external lawyers go through after them and check the stamp duty and the registration and the due executions and those things, we give [our staff] check lists to look for those things as well."
It is inefficient for lawyers to deal with everyday legal matters when departments already have "savvy" managers with the relevant experience, according to Ms Polczynski.
"Once upon a time, if a team had 80 people in it and one of them had a question, they'd choose to ring a lawyer to answer that question," she said.
"And we could answer it, but then, so could their line manager. You don't actually need a lawyer to explain a lot of things."
Image: South Australia team: Maria Polczynski (front and centre); Mark Miller, Anthony Byrnes, Alannah Ho, Ian Sorich, Martha Waterhouse, Juliet Fletcher, Emma Rowland, Patricia Pirone, Nick Clark (rear); Rachael Parisi (not pictured).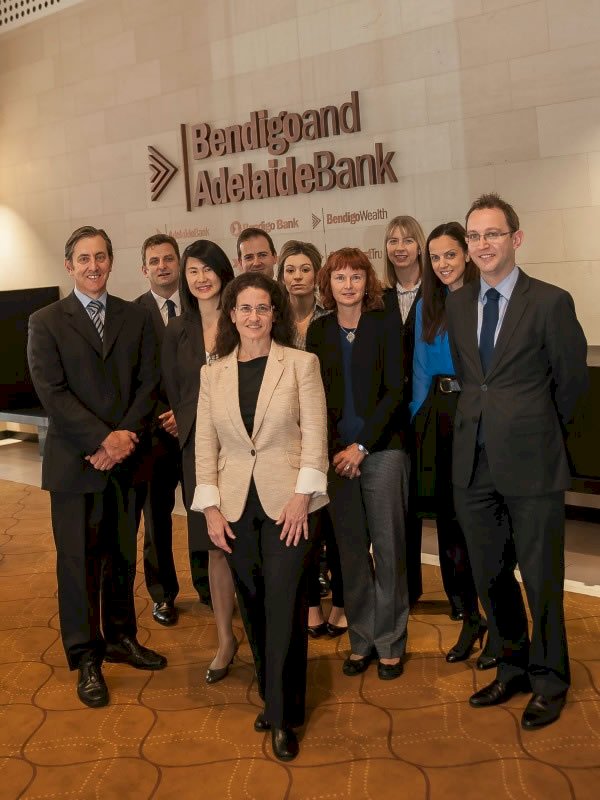 Image: Victoria team: Peter Goffin, Susie Wilcox, Damian Walsh, Tom Russell, Ryan Miller (front); Teigan Redwood, Kylie Barrie, Kate Haigh, Siew Boon Lou (rear); Stephanie Russell (not pictured).