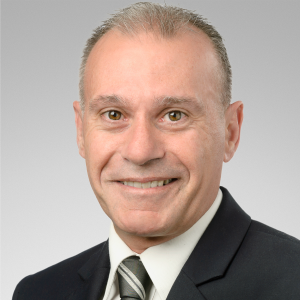 A new report by the Law Society of South Australia has revealed that female lawyers earn substantially less than male lawyers with the same level of experience.
The Practising Certificate Survey 2014-15, released on 22 October, indicates a $20,000 annual income gap between the 343 female and male respondents.
This gap is partly attributable to the fact that more female lawyers worked part-time: 41 per cent of female respondents worked part-time, compared to just 13 per cent of males.
"It is difficult to ascertain to what extent the income imbalance is due to more females working part-time," said Law Society president Rocco Perrotta (pictured).
"Nevertheless, the report suggests that women do not have the same earning opportunities as their male counterparts."

The average income for all respondents was $106,985. The average income for respondents who worked full-time was $121,427 and $77,222 for part-time workers.

Few lawyers in the survey with more than 30 years of experience were women. Of all the Legal Practitioner Directors, 63 per cent had more than 30 years' experience. Broken down further, 29 per cent of male respondents had over 30 years' experience compared to just 6 per cent of women.  

"The concern with this statistic is that longevity in the law is much lower for women," said Mr Perrotta.
However, there was evidence in the survey that women were "starting to knock on the door of the top offices in the profession", according to Mr Perrotta.

"While the move to gender balance in the profession has been too slow up until this point, I would like to think we will see a significant increase in the number of women assuming senior positions over the next few years."
He added: "It won't just happen though; the underlying reasons for the disproportionately low numbers need to be addressed."
Mr Perrotta said the purpose of the survey was to build on the work of the Law Council of Australia in creating greater transparency around gender diversity issues.

"The statistics show that in this state generally the number of women in senior positions is so much lower than they ought to be given the number of women in the profession," he said.

The survey also examined the pro bono contribution of practitioners in South Australia.
Almost half of respondents performed pro bono work in the past year. Of those, 65 per cent did more than 20 hours, with 6 per cent providing more than 300 hours of voluntary work.
More men than women performed pro bono work, with 61 per cent of male respondents having undertaken pro bono work in the past year, compared to 46 per cent of females.
Eight per cent of survey participants reported having a long-term illness or disability. Of these, 21 per cent had vascular disease, while 18 per cent suffered from anxiety or depression.
"The study reinforces findings from previous reports that mental illness is a significant issue in the legal profession," said Mr Perrotta.

*The percentage of male and female practitioners with over 30 years of experience has been corrected. 
Like this story? Read more:
Bachelorette spoiler lawsuit fizzles out
Law Society of NSW elections see young lawyers step up
Victorian justice review welcomed