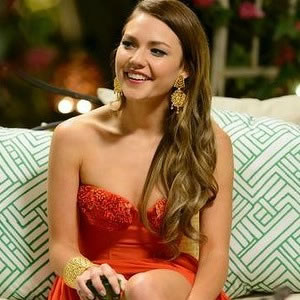 After Channel 10 withdrew its injunction against the Daily Mail for photos 'spoiling' The Bachelorette finale, the station may have reached the end of its legal options.
The Daily Mail published photos of leading lady Sam Frost and eventual winner Sasha Mielczarek embracing in a hotel room two hours before the finale of reality TV dating show The Bachelorette.
On Thursday evening, Channel 10 sought and was granted urgent interlocutory relief from the NSW Supreme Court, restraining the Daily Mail from using the photos.
However, the application was withdrawn on Friday afternoon.
According to Piper Alderman partner James Lawrence, who was not involved in the action, the application was made on an ex parte basis and reasons were not published.
However, he speculated that the station's action could have rested on confidentiality grounds.
"While it is not immediately apparent, it was possible that Ten's asserted cause of action was breach of confidence," he said.
"To the extent that Ten could establish that the photographs embodied or constituted a confidential information, any confidentiality will have been lost following airing of the finale."
Current reports suggest the photos were obtained via a telescopic lens from a nearby building.
Yet Mr Lawrence suggested the Daily Mail may have been able to mount a defence, given "the couple were not in a private situation as they were in the midst of a pre-arranged photoshoot in the hotel room".
Moreover, Mr Lawrence suggested Ten may struggle to seek damages after the incident failed to deter fans.
"It is difficult to see what loss Ten could have said it suffered, given that audience figures released today by OzTAM show that the season finale was the most successful episode in the series," he said.
Like this story? Read more:
Gender pay gap brought to light
Law Society of NSW elections see young lawyers step up
Victorian justice review welcomed