Law Society of NSW elections see young lawyers step up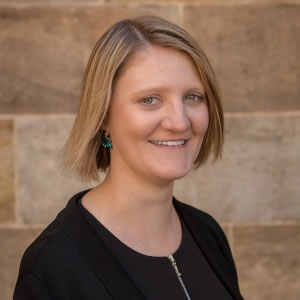 The Law Society of NSW Council has announced the results of its election, which has seen the largest representation of young lawyers in recent years.
Cassandra Banks (pictured), a young lawyer at Susan Green Legal Practice in Coffs Harbour, was elected to a three-year term as a councillor at the annual general meeting last Thursday.
"It is really important to have a good mix of all sorts of people on council," Ms Banks told Lawyers Weekly. "To date there has been a significant lack of younger solicitors."
Ms Banks recognised the importance of more experienced councillors, but said it is "always handy to have a good mix so you get a broader perspective". 
She said that almost 40 per cent of the solicitors in NSW are young lawyers.
"And young lawyers are going to be the future of the profession, so why should they not have a say on things that are going to affect their professional career in the coming years?" she continued.
Ms Banks will focus on lifting engagement of society members and creating greater awareness of the role of council.
Young lawyer David Porter, who ran on the same ticket as Ms Banks, was elected to a one-year term as the large firm councillor. Mr Porter is a senior solicitor UNSW Policing Practice at Redfern Legal Centre.

The one-year term council seat specifically reserved for the immediate past president of NSW Young Lawyers will now pass from Thomas Spohr to Elias Yamine.

Along with councillor Jodie Thurgood, the number of young lawyers on the council is now four out of 21.

Mark Warton, Jane Glowrey, Coralie Kenny, Douglas Humphreys, Zora Kekeff and Juliana Warner were also elected as councillors with three-year terms.
Like this story? Read more:
Bachelorette spoiler lawsuit fizzles out
Gender pay gap brought to light
Victorian justice review welcomed