Law Society of SA introduces gender quotas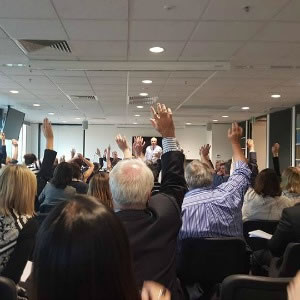 The Law Society of South Australia has voted to guarantee representation of women and men on the council, becoming the first law society in the country to enforce quotas by gender.
The amendment will see an even number of male and female metropolitan members on the council and at least three female members on the eight-person executive.
The vote, which took place on Monday at the society's AGM, will secure eight places for women and eight places for men on the council as of 1 January 2017.
The society's executive will have a female and a male vice-president and two other female members.
The country member seats on the council will not have a minimum gender requirement because there is a comparably small pool of candidates from regional areas, according to the society.

"As a supporter of the rule changes, I'm pleased they were passed with a resounding majority vote," said society president Rocky Perrotta. "The AGM is open to all members of the Law Society and the members spoke with a loud and clear voice – minimum gender representation are an important step on the path to gender equality and diversity."
The Women Lawyers' Association of South Australia (WLASA) has congratulated the society on the amendment.

"South Australia has, at many times in history, been at the forefront of reform in this area, it is great to see the legal profession in South Australia once again leading the way on this," said president of WLASA, Leah Marrone.

Anna Jackson, the chair of the Gender Equity Working Group at the society, said this is yet another example of the South Australian legal profession being at the forefront for equal rights for women.

"We were the first to give women the vote, first to have a female silk, first to have a female Justice of the Supreme Court and now first to introduce affirmative action to ensure adequate gender representation within the society," she said.
The society also recently released the results of a survey indicating a $20,000 pay gap between male and female lawyers of equal experience.
"With a recent Law Society survey showing a huge gender pay gap still in South Australia, and the numbers of women in the leading roles in the profession still massively under-represented, [ensuring gender balance on the council is] an important step forward to provide the means for more women to take on leadership positions," said Ms Marrone.