Insurers turn away from one-state firms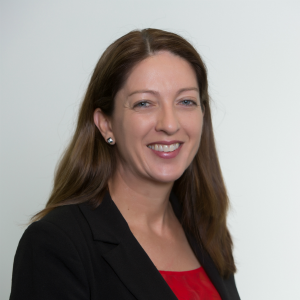 Insurance law firms are under increasing pressure from major clients to have a national presence, according to a Mills Oakley partner.
Katherine Ruschen (pictured), who joined Mills Oakley from a boutique firm in August this year, said insurers are favouring legal service providers that operate across state lines. 
Some firms are responding to this shift in client demands by opening new offices.
Boutique insurance firm Wotton + Kearney, for instance, opened in Perth in August, while specialist firm Gilchrist Connell recently launched in Brisbane.
Other firms have created 'satellite offices', which service clients on a 'fly-in, fly-out' basis. Sydney-based Curwoods Lawyers, for example, has seven satellite offices across Australia.

Some boutiques have not expanded geographically, but these risk losing out on opportunities as insurers limit panels to those with national reach.

"Major clients have in the last two to three years been renewing their panel arrangements and moved to a dedicated national panel, which is only national firms," Ms Ruschen said.
"So those firms that were not national in the last round lost their spot on the panel. And those are the ones that are probably out there looking to respond to that by offering an alternative model to a true national model."
A further trend is that insurers are now choosing law firms that have a full-service offering, Ms Ruschen continued.

"I've recently moved from a boutique insurance specialist firm to a national full-service firm here at Mills Oakley," she said.
"One of the reasons that triggered my move was an increasing desire by insurer clients for their service providers to be able to offer a broader range of services that also crosses over into other practice areas, not just insurance."
Ms Ruschen said her previous firm, boutique Yeldham Price O'Brien Lusk, could not offer her clients access to a full range of services.
"Insurers are looking for a harmonised panel where the same firm can service them through dedicated teams within their practice groups in, say, transport, professional indemnity, construction, property, and so on," she said.
"I understand the desire to stay boutique, but for me and what I do and my clients' needs, I felt that I could offer a better service by moving across to a national full-service firm and having access to all the resources that we have here."