New entrants send legal market into 'disarray'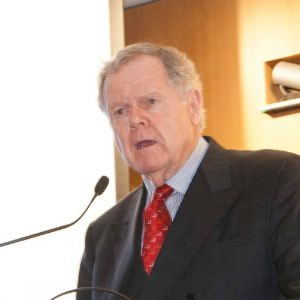 Corporate law firms face a different threat to 'consumer' law firms when it comes to disruption in the legal industry, according to legal consultant Dr George Beaton.
Speaking to Lawyers Weekly, Dr Beaton of Beaton Capital said the consumer legal industry is experiencing significant disruption from online services. 
These 'true disruptors' compete by offering a service that is of lower quality and lower price, but 'good enough' for individual clients.
'B2B' law firms, on the other hand, are being challenged by new players offering the same quality service at a lower price, he said.
"The big end of town – [which deals with] corporate and commercial clients, ASX-listed companies, governments – there is no disruption per say, but there is plenty of disarray," said Dr Beaton.
"These new entrants – these substitutes, like AdventBalance – are causing confusion and disarray amongst the larger law firms, who are starting to realise that they've got serious competition here."
AdventBalance is a Sydney-based alternative legal services business that lowers overheads by using 'freelance' lawyers.
"[It] is very, very hard for [firms] to match [these competitors] on price because their costs are so much lower," said Dr Beaton.
Dr Beaton said there were several steps law firms should take in response to these competitors.
One option, which has been adopted by around one to two per cent of firms, is to proactively launch rival platforms, according to Dr Beaton.
Allen & Overy, for example, has a contract lawyer business called Peerpoint, which connects clients with experienced lawyers who are willing to work flexibly instead of on a full-time employment basis.
Corrs Chambers Westgarth has a legal resourcing business called Orbit, which it launched in December 2014. But even smaller firms are entering this space, with mid-sized McInnes Wilson Lawyers partnering with 'flexi' lawyer company lexvoco.

Dr Beaton warned that these business models were "not a prescription for all firms", but could help reduce the main fixed costs of law firms, offices and staff.
"It is a good idea for firms who are concerned about very high fixed costs," he added.
He predicted that one or two more Australian firms will go down this path over the next year but that the majority will hold back on radical change.
"Law firms, like many other professional service firms, are not very good at [change] because they never had to be," he said.
"They never really had to pay attention to this because they were a regulated monopoly. They've been caught napping by these changes because for generations it's been very comfortable."
Dr Beaton said innovation would "diffuse" through the industry with early firms responding proactively, others cautiously following and the late majority moving in last.
"The idea of innovation diffusion is very important because if you can find and observe and learn from the innovators that have basically taken the risk of making change, then you [improve your business]," he concluded.