Workplace lawyers broaden to advisory role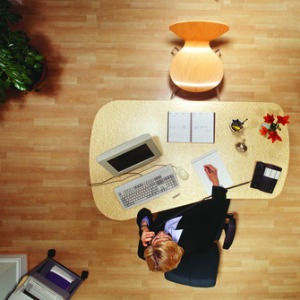 A national firm has expanded its employment law practice to offer clients advice on strategic and human resources issues.
DibbsBarker has rebranded its employment team as People & Workplace to reflect the practice's strategic shift towards more holistic, far-reaching advice.
Partner Maree Skinner suggested changing workplace norms have created an opportunity for the firm to move into an advisory capacity.
"As the workplace has evolved and the nature of work has changed, our name and business plan needed to change to reflect that evolution and the work we were doing," she said.
"It's not just employment law and industrial relations – it's actually much broader issues around people and workplace more generally," she said.
Under the new banner, the team will continue to address clients' legal concerns but also tackle broader workplace issues, including culture, diversity and effective management.
This will include initiatives like leadership training, boardroom briefings, identifying future legal risk and advising on workplace processes and strategy.
"I think we've always recognised that the law doesn't operate in a vacuum – it's one in a range of factors that our clients need to consider," Ms Skinner said.
Another partner in the practice, Fay Calderone, agreed employment issues cannot be solved by simple reference to legal principles.
As an example, a bullying claim may stem from poor leadership or dysfunctional culture – in which case the DibbsBarker team may recommend leadership training to their client, she suggested.
"If we're doing a good service to our clients and partnering with them to understand their business and their culture, we need to do more than just react to a matter," Ms Calderone said.
"We need to look to the core and advise on their workplace culture and strategy."
She believed lawyers were well placed to act as a "diagnostic tool", coming into a workplace and identifying issues that may then require other experts' intervention.
Ms Skinner suggested employment lawyers gain expertise in workplace matters by working closely with organisations over a number of years.
"When you've worked in an area for a long period of time, you become attuned to all those considerations, not just the legal ones," she said.
She emphasised that the team would seek to build up those skills in their more junior lawyers as well.
"In our business planning and the way we run our practice, we're developing well-rounded practitioners right from the get-go," she said. "We're not just getting them to do reasearch on isolated cases – we're having the commercial discussion with them and bringing them on that journey."
The new-look practice was launched at DibbsBarker's Sydney office on Wednesday night, with a keynote speech from demographic researcher Clare Madden from Hello Clarity.