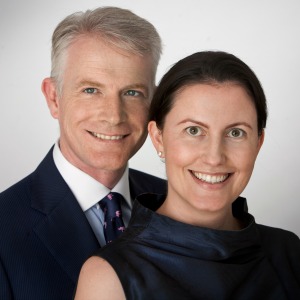 One year after launching in Australia, Hogan Lovells has announced its first round of partner hires, including recruits from two globals and one major national.
Hogan Lovells launch partners Tim and Nicky Lester, formerly of Allens, announced that four new partners will join the firm.
Richard Hayes, a leveraged and acquisition finance specialist, will come across from King & Wood Mallesons.
Scott Harris will move across from DLA Piper, where he focused on business restructuring and insolvency, as well as commercial litigation.
A further two partners are departing from Gilbert + Tobin: Andrew Crook, who works in private equity and corporate transactions, and Ros O'Mally, who works on project finance, asset finance and derivatives.
Hogan Lovells opened in Australia in June 2015 under Tim and Nicky Lester but the firm has made no partner hires on the ground since that time.
Ms Lester suggested the process was drawn out due to their "methodical and considered" approach to recruitment.
"We do have a focused set of criteria we want to deliver on, without exception," she said.
"We kept saying: 'If we wanted to have 50 partners right now, we could have 50 partners. But would they be the right partners?'"
Mr Lester said the firm was primarily seeking a balance of experts across specific practice areas, with a view to eventually growing the Australian headcount to 12 to 15 partners.
From the beginning, the firm has been clear on its plans to focus on a select few practice areas, including corporate work, finance, energy and resources and projects and infrastructure.
However, lateral recruits in Australia will not necessarily be expected to bring an existing client base to the firm, Mr Lester suggested.
Given that most of the new partners work primarily with large institutional clients, he described it as "naïve" to think these relationships could be easily transferable.
"Over time, they may bring over those relationships and develop new relationships but they are also able to leverage our own firm's great client contact book," he said.
"The key points for us are a demonstrable track record, and great client relationships in the market."
Ms Lester suggested cultural fit was also particularly important in a small partnership, and was part of the reason the search had "taken a while".
"When you're 12 to 15 partners, it's hard to dilute qualities or characteristics that don't gel with the other partners," she said. 
"We've been offered some partners that have massive books of business but it wouldn't work culturally – they want to be seen as the leader of the practice or they operate in an silo-based way."
In particular, Hogan Lovells sought out partners with an entrepreneurial spirit.
"A lot of excellent partners like the idea that they're part of a big firm, they have infrastructure supporting them, and they can come in and do their work," she said.
"We're going to be smaller – we're part of a massive global firm so we need people prepared to join at a start-up phase and engage with the business."
The firm is currently split between offices in Sydney and Perth, though Ms Lester said the two locations were completely integrated, with Mr and Ms Lester spending alternating weeks between the two cities.
"We're agnostic as to where our partners sit because we're running it as a whole of Australia operation," Ms Lester said.
Asked what had prompted the new recruits to join the firm, Mr Lester pointed to its "unique" position in the Australian market.
Hogan Lovells' revenue is evenly split between the Americas and Europe, which each make up 45 per cent of the total pool, as well as a further 10 per cent from Asia Pacific and Middle East.
"Looking at the platform our firm offers, it is truly international as compared to any firm in this market, particularly with the US piece and the fact that we are completely integrated," he said.
"That's attractive to a lot of partners who have international experience or ambitions to work beyond this market on regional and global transactions."
Hogan Lovells Australia founding partners Tim Lester and Nicky Lester