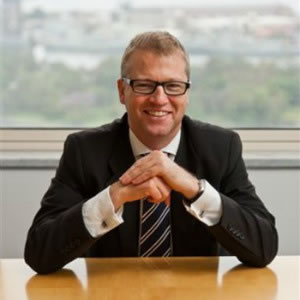 Baker & McKenzie is seeking to grow both its Melbourne and Brisbane offices, though market conditions in Queensland pose a challenge.
Last week, the firm announced three special counsel and one senior associate in the Melbourne office had been named partners, comprising all of the firm's Australian partner promotions for this year.
The Melbourne office also gained a number of high-profile lateral partners in the past two years, including Peter Ickeringill and Arthur Apos.
Managing partner Australia Chris Freeland told Lawyers Weekly the firm has been actively seeking to grow its footprint in Melbourne.
"The Melbourne office has scale to do some of the biggest deals in the market – and we do – but we felt there were opportunities there to grow," he said.
"It was a deliberate desire [to expand] on our part because we felt we had more we could offer the Melbourne market and we wanted to increase our numbers to reflect that."
In particular, the firm has seen significant activity in the corporate practice, which has grown by 20 per cent in the past 12 months. Mr Freeland also pointed to real estate, employment and banking and finance as growth areas.
He believes the Melbourne market has enormous potential for law firms.
"Melbourne is a significant part of the economy and there are major institutions – including foreign financial institutions – which have a significant presence in Melbourne," Mr Freeland said.
"It's still an important part of the economy... If you believe the long-term projections, in decades to come Melbourne will be a bigger city than Sydney."
Recent entrants to the markets, including Hogan Lovells, have avoided the Melbourne market in favour of Perth.
However, Mr Freeland suggested current market conditions favour an east coast presence given the declining strength of the resources sector.
"If you're going to set up one, it'd be in Sydney but if you're going to set up two... I'd be confident the second office would be Melbourne," he said, adding, "There are lots of opportunities in Melbourne, it's a significant city."
Baker & McKenzie is also looking to expand its Brisbane office, which opened in 2014.
Mr Freeland described the office as "ahead of where we had hoped it would be", but acknowledged conditions were difficult due to weakened commodity prices. 
"The Brisbane market overall is a challenging market so we're pleased that despite those challenges we're still doing well," he said.
"But [the market] is not quite as a buoyant as when we opened two years ago, which was true of Perth as well."
Since opening, the office has re-focused its practice areas away from resources to a "portfolio approach" with construction litigation and property as stand-out areas.
"The work is not quite in the areas we expected. We're doing resources work but there's less of it," Mr Freeland said.
Overall, Mr Freeland said the firm would look to build up its Brisbane office.
"We would like it to be bigger and we'd like it to be busier than it is," he said.