Struggling Asian markets need tough insolvency regimes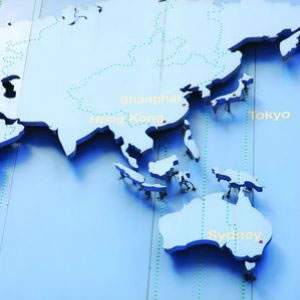 Soon to land in Australia, global firm White & Case has recently released an Asia-Pacific insolvency guide to assist a range of struggling Asian markets, including Australia.
As a range of markets in Asia struggle with lower commodity prices and the slowdown in China's growth, among other issues, White & Case has taken the liberty of releasing a second edition Asia Pacific Restructuring & Insolvency Guide, following the first edition in 2009.
The guide gives a detailed overview of the restructuring and insolvency laws in 16 key jurisdictions, being Australia, England and Wales, Hong Kong, India, Indonesia, Japan, Macau, Malaysia, China, the Philippines, Singapore, South Korea, Taiwan, Thailand, the United States of America and Vietnam.
"Strong, functioning restructuring and insolvency regimes are the cornerstone of a modern market economy and a key factor in bringing investor confidence and financial stability," the guide reads.
"Many of the regimes in the Asia Pacific will be increasingly tested as the 'new normal' of lower for longer commodity prices, rising non-performing loans, the slowdown in China's growth, tightening credit markets and impending debt maturities start to reverberate across the region's markets, bringing an expectation that market conditions will continue to worsen in the region with a corresponding rise in distress situations."
According to the report, the mining, oil and gas, maritime and offshore, shipping, real estate and gaming industries, in particular, have seen the effects of such reverberation.
Included in the guide is a comparative table of the restructuring and insolvency regimes of each of the 16 jurisdictions, based on 11 issues that commonly impact upon restructuring and insolvency in the region.
The table reveals England and Wales has the most reliable regime, followed by the US, Singapore, Hong Kong and then Australia. Japan is the sixth country in the top category, where it is likely to be easier to enforce security.
At the other end of the scale are Indonesia, China, India, Macau, Taiwan and the Philippines, where it is likely to be more difficult to enforce security.
Interestingly, Herbert Smith Freehills recently released its own insolvency guide after news emerged that White & Case will be launching in Australia with a team of 10 ex-HSF partners.