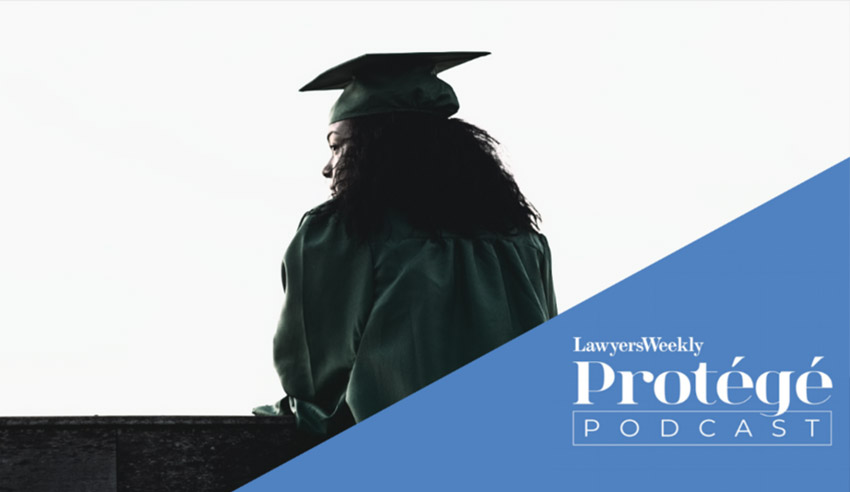 In this fortnight's episode of The Protégé Podcast, an associate professor chats about how important it is for aspiring solicitors and barristers to be aware of their legal duties to ethics in both their professional and personal lives… before it gets out of hand.
Australian National University (ANU) College of Law associate professor Vivien Holmes has joined host Naomi Neilson to talk through all things legal ethics for incoming barristers and solicitors, from understanding its importance, recognising the best practices (and the red flags) and responding to tricky requests. 
We also chat about a few examples, including Lawyer X and what aspiring lawyers can learn from her and the entire saga– with quite a bit to keep in mind!
This episode comes right after the final report from the Royal Commission into the Management of Police Informants (RCMPI) that detailed the extent of Nicola Gobbo's legal and ethical breaches and recommended a suite of changes, including altering how it is taught to the profession's future lawyers. 
Check out the episode below!
If you have any questions about the episode or if there are any topics that you might want us to look into, please reach out – we would love to hear from you! 
We're also always open to new guests so if you have an exciting story to tell, if you're standing out as a student or graduate, or if you can offer some tips for our young lawyers, get in touch. 
You can reach us here:
Emails: This email address is being protected from spambots. You need JavaScript enabled to view it. or This email address is being protected from spambots. You need JavaScript enabled to view it.
Socials: Follow us on LinkedIn, Facebook and Twitter or reach out to me directly here.
And check out some of our other episodes here: