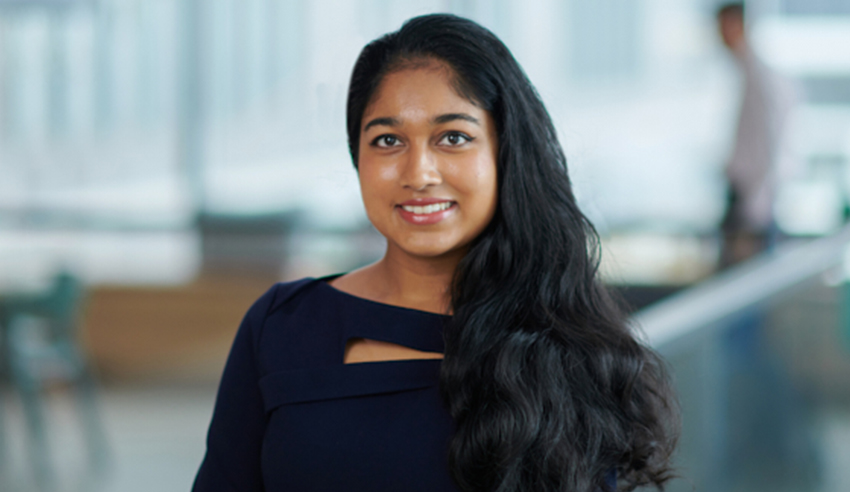 Anjali Nadaradjane has always been interested in international relations – a passion which she has immersed herself in whilst furthering her legal development. It's an area and skillset, that will be fundamental for the next generation of lawyers, she believes.
On this episode of The Protégé Podcast, host Jerome Doraisamy is joined by MinterEllison lawyer Anjali Nadaradjane to discuss her long-term interest in international relations and international law, the bounty of projects she has involved herself in (from the US Consulate Sydney Youth Advisory Counsel to New Colombo Plan National Summit), and what she has learned – both about herself and the world around us – from such engagement.

Ms Nadaradjane also argues for emerging legal professionals to better educate themselves about the Asia-Pacific region, noting that literacy about our region is essential – not only as the geopolitical and sociocultural landscape evolves, but also so that lawyers can adopt a broader, more holistic understanding and appreciation for legal practice and how best to serve clients in the future.

If you have any questions about the episode or if there are any topics that you might want us to look into, please reach out – we would love to hear from you! 
We're also always open to new guests, so if you have an exciting story to tell, if you're standing out as a student or graduate, or if you can offer some tips for our young lawyers, get in touch. 
You can reach us here:
Emails: This email address is being protected from spambots. You need JavaScript enabled to view it.
Socials: Follow us on LinkedIn, Facebook and Twitter or reach out to me directly here.
And check out some of our other episodes here: