NT government commits to youth justice betterment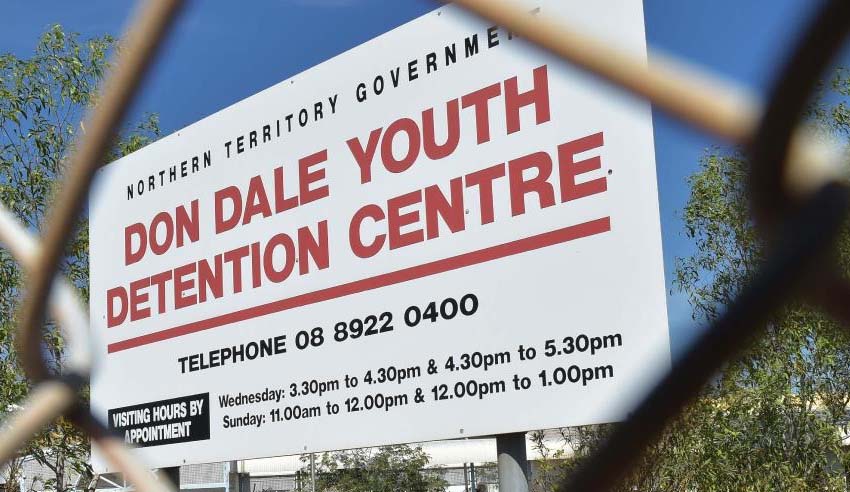 The Northern Territory government has released a statement noting its commitment to implementation of youth justice initiatives and life outcome enhancement for the territory's young people.
The Department of Territory Families said a number of initiatives currently being implemented by it "provide restorative practice and rehabilitation for young people caught up in the youth justice system so they can reintegrate into the community and make better informed life decisions".
As part of Territory Families' action plan on the issue, a 'Statement of Commitments' has been developed, with 10 commitments outlined on the paper.
One such commitment that Territory Families is promoting is an increase to the Clinical Governance and Professional Practice Committee membership, through inclusion of experts in the areas of primary health, childhood education, and disability.
Another will see the conclusion of negotiations for the contracting out of primary health care service provision at Don Dale Youth Detention Centre, and the opening up of negotiations for a primary health care service takeover at Alice Springs Youth Detention Centre.
A commitment to use best endeavours to increase the level of case management services provided at ASYDC was recorded, along with a commitment to put in place by 2 May 2019 a direction to youth detention centre superintendents that weekly reports must be produced containing names of school-aged detainees failing to attend a substantial part of two or more education sessions in the preceding week without appropriate reason.
Examination will also be conducted as to whether new youth justice officers should be trained on foetal alcohol spectrum disorder, and whether training should also encompass youth engagement through recreational activity.
Recreational activity was noted by Territory Families in a number of the commitments, with consideration given to maintenance of current recreational or therapeutic activities arrangements at Don Dale, as well as confirming consideration of "any proposal put forward by AFLNT with respect to the provision of football clinics, umpire training and coaching at ASYDC and Don Dale and will use its best endeavours to fund and implement a program with AFLNT".
The final commitment was for the establishment and implementation of a policy by the end of May to give legal representatives of young people in detention access to documents including: young person support plans, case management plans, minutes of case conferences, education plans, decisions and reasons for classification of a young person under centre cycle review, minutes of case conferences pertaining to proposed or executed transfers, and any other documents agreed by the parties.
The commitment came after a request from the Law Council of Australia and the Law Society of the Northern Territory earlier this year asking the territory government to fast track its promise to increase the minimum age of criminal responsibility, and an Australian government Productivity Commission report revealed that 93.3 per cent of NT Children's Court cases involved Aboriginal and Torres Strait Islander defendants.