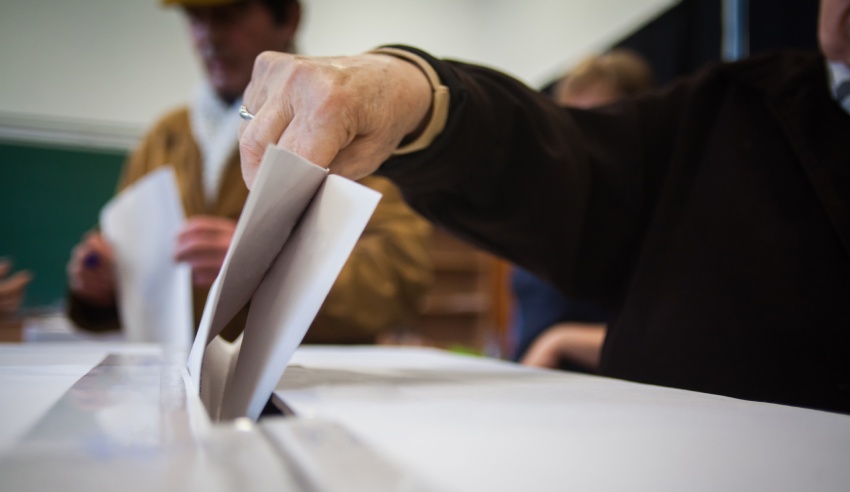 New research conducted by Momentum Intelligence has revealed the priorities for Labor and Liberal voters within the legal profession ahead of the upcoming federal election.
In December 2021, the Momentum Intelligence Insight Survey was conducted, exploring the political leanings of sector participants in legal services, mortgage lending, financial advice and wealth management, real estate, aviation, defence and national security.
A total of 360 lawyers, spanning all voting-age demographics, responded to the survey as part of a total of 3,257 responses.
As previously reported by Lawyers Weekly, of the more than 3,000 professionals surveyed, nearly three in five (58 per cent) are planning to vote for a return Coalition government, compared to one in three (34 per cent).
According to the survey, these voters have a number of similar – as well as contrasting – priorities. Within the survey, respondents were asked to select the 10 most important issues for them, as well as the single most important issue.
Across both Labor and Liberal voters, the economy was the most commonly cited consideration, followed by climate change and environment, taxation, small business interests, and defence and national security.
For LNP voters, economy was by far the most important issue, with 80 per cent of respondents placing it high in terms of priority.
Fifty-seven per cent of respondents said small business interests were the most important issue for them, with 56 per cent citing taxation and 51 per cent placing defence and national security at the top of their list.
Only 7 per cent of Coalition voters thought gender, diversity and inclusion were among the most important issues, and 10 per cent said sexual harassment and related misconduct was a priority for them.  
One Coalition voter stated: "Australia needs to become self-reliant and start manufacturing/producing commodities instead of importing 'everything'."
"Ensure policy is developed in line with business growth and prosperity, continue to work out strategies for immigration, despite COVID requirements as we need more people both skilled and unskilled to fill jobs and stimulate the economy," another added in support of the economy.
Labor party voters are more likely to consider climate change and environmental issues over the economy, the research revealed. Eighty-three per cent considered this issue a high priority, compared with 31 per cent of Liberal voters.
Other considerations such as a federal ICAC, sexual harassment and related misconduct, and housing affordability were of more significance to these voters compared with respondents who indicated their preference for the Coalition.
Fifty-seven per cent said the economy was high on their priority list, whilst 52 per cent said the federal ICAC was an important issue, and 50 per cent of Labor voters were concerned with housing affordability, compared to 7 per cent and 33 per cent of Liberal voters, respectively.
Sexual harassment was also rated at a much higher level of importance, with 44 per cent of these respondents placing a higher level of importance on it, in addition to the management of COVID-19.
One Labor respondent said: "The lack of a solid plan to take advantage of economic and social gains forthcoming from climate change initiatives for all industries is holding investment and Australia back. Weak federal leadership lessens business and social confidence which will ruin the country."
Within the legal services sector, climate change and economy remained the most important issues, with 62 per cent and 61 per cent of respondents, respectively, placing high priority on these areas.
Technology and innovation and small business interests were considered the least important, with 24 per cent and 25 per cent of respondents placing importance on these issues.
Federal ICAC was also rated among the most important sectors at 46 per cent, with one respondent stating:
"There are too many instances of apparent corruption by the current federal government or its members. We need a strong federal ICAC with retrospective powers to restore integrity to our Parliament. We need politicians who are focused beyond the next election cycle. Who are committed to ensuring a sustainable long-term future for our country and the world."
Lawyers Weekly will have ongoing coverage of the results of the Momentum Intelligence Insight Survey in the coming weeks. For more information about the survey and Momentum Intelligence, please contact This email address is being protected from spambots. You need JavaScript enabled to view it. or the director of Momentum Intelligence, Michael Johnson, at This email address is being protected from spambots. You need JavaScript enabled to view it..