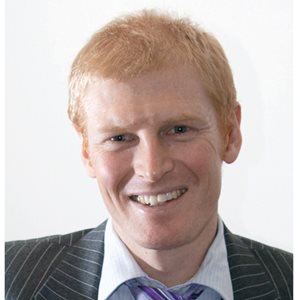 In an environment where self-interest reigns, it is no wonder that the first week of February saw an unprecedented level of partner movement between firms.
The structure of law firms promotes selfish behaviour, and the structure within large law firms magnifies the degree to which selfish behaviour can be accepted and rewarded.
This is something that John Poulsen, the head of Squire Sanders in Perth, acknowledged when speaking to Lawyers Weekly last year.
"They [partners] are under pressure because they are tied into a lockstep or the incomes they need, and the behaviour at those firms is borne out in the pressure put on lawyers," he said in July 2013.
"It becomes unhealthy and what I call a vicious circle instead of a virtuous circle."
Exposure to that kind of culture is one reason why lawyers suffer from high levels of depression.
In the intervening seven months since I spoke to Poulsen, I would argue that partners at Australia's large and mid-tier law firms are under even more pressure now.
There are three specific reasons as to why this pressure exists:
1.            Mergers
The arrival of global law firms has fundamentally recalibrated how all large and mid-size law firms structure their practice.
Global firms that have merged with locals to enter the market have been ruthless in jettisoning non-core practice areas or under-performing partners. That has led to many national and boutique firms getting lots of meeting requests from folks who previously would have looked down their noses at such smaller firms.
The knock-on effect has seen partners at national firms looking over their shoulder at the arrival of potential new colleagues who are in effect rivals for the patch of ground.
Some stay, the others leave.
With global firms the calibre of Quinn Emanuel Urquhart & Sullivan and Seyfarth Shaw starting operations in the latter half of 2013, and with more global law firms set to enter Australia in the first half of this year, the pressure applied by global firms will only intensify.
Further exacerbating this situation has been the consolidation of the mid-tier sector.
Recent mergers between Colin Biggers & Paisley and Hemming + Hart, and the mooted merger between Thomsons Lawyers and Herbert Geer, point to just how much mid-tier firms are being squeezed as they look to compete with larger global and national firms.
National mergers also provide their fair share of conflict and tensions amongst the different partnerships. An insider has told Lawyers Weekly that the highly regarded former Herbert Geer partner Ian Wright went to Colin Biggers & Paisley in late November to shore up his practice, where he now heads CBP's national planning and environment team.
This seemed like a much more attractive option than to be competing with Michael Marshall, with the Thomsons partner one of Queensland's leading planning and environment lawyers.
2.            Cost
Not all partners can charge in excess of $1000 per hour plus like some Allen & Overy partners in Australia and keep their clients.
Philip Kapp, one of Australia's leading private equity lawyers, had this to say about the pressure on Australian lawyers whose invoice bears the name of a firm headquartered overseas. "Our experience was that it is run out of London and New York and you will struggle with billing because it is run on New York and London rates," he told Lawyers Weekly in July, as the present Corrs partner recounted his experience as the head of Andersen Legal in Australia.
This problem does not just beset local lawyers at global firms.
Partners have been leaving firms that charge significantly less than their old firms in order to retain clients and maintain their relevance at a new firm.
"My rates are lower at Ebsworth and if you can't beat them, join them," said Andrew Galvin, a financial service partner, when leaving Kapp's firm of Corrs to join HWL Ebsworth last year.
Similarly, clients are also increasingly looking to alternate fee arrangements (AFAs) to reduce their costs, and lawyers are having to adapt to that change.
A shrewd operator such as Nick Humphrey, the former head of the private equity team of Norton Rose Fulbright in Australia, left the firm to join Sparke Helmore, not traditionally a rival for corporate work of that type.
At Sparkes he has been given a licence to transform the corporate group, with AFAs now being applied to around 70 to 80 per cent of the files of the corporate group.
Large clients such as the Macquarie Group have come on board.
"The old way of 'here is my hourly rate of $1000 an hour, times the number of hours and the big team I put on it', those days are gone," said Humphrey at a conference in May.
Partners who feel their firm is rigidly stuck in the past are increasingly leaving for firms with a more innovative pricing structure.
3.            Mentors, marketing and more money
Partners at large firms are under increasing pressure to act as spruikers for other parts of their respective firms' business.
While these referral pitches have put added pressure on partners for eons, increased competition at a time when transaction teams have been scrambling in a bearish market has only added to the pressure.
That, combined with less administration that goes with being a partner of a large firm, makes the idea of a smaller firm very attractive.
With the market increasingly seeking specialisation, boutique firms in niche areas are increasingly becoming 'top-tier' in their chosen fields, with the partners being paid accordingly.
On the one hand, high performing partners have more choice than ever as to choosing their digs.
Increased competition also means general counsels are in a strong position to gain some leverage over their costs when engaging law firms, and they have much more choice from a firm and pricing point of view than ever before.
Partners that fail to adapt to this new environment will find their dance card is far from full.