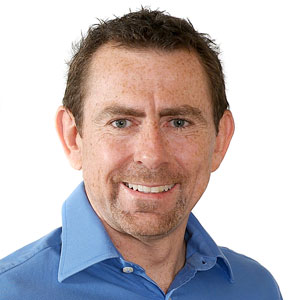 Lawyers are in danger of being slowly brought to the boil by technology, writes Norton Rose Fulbright partner Nick Abrahams.
Lawyers are in danger of being slowly brought to the boil by technology, writes Norton Rose Fulbright partner Nick Abrahams.
Everything is being disrupted by technology – media, retailing, consulting and now law. The response from most lawyers is "it won't happen to us, what we do is different". They are, like the frog in pot that is slowly being brought to the boil, comfortably numb but technology will boil them – and faster than anyone thinks.
The law is different, just not that different
Traditional media has been skinned by the internet. US newspaper advertising revenue reduced by more than half in the five years to 2010. The number of analogue photos being taken dropped from 86 billion per year to four billion in the 10 years to 2011, then Instagram arrived and RIP Kodak. The silent hand of technology is clasped firmly around the throat of traditional media. The lesson is clear – adapt or die.
Likewise, retailers are being hit by the impact of online retail. In Australia, online retail is only at one per cent of the market, but the frog is in the pot. In the US and UK, the frogs are certainly feeling the heat as online retail has hit over 10 per cent of market share (the notional benchmark where disruption truly starts to bite).
But the lawyers say "law is different, it is an information monopoly that will be hard to breach". Only half true, look at consulting. Clayton Christensen, the father of disruption theory authored a compelling piece for the Harvard Business Review late last year where he said consulting is on the cusp of massive disruption as the traditional highly-leveraged labour model of consulting comes under fire as companies are able to access similar information and skills online. This is a true case of "physician, heal thyself" – the consulting firms, having advised a myriad of clients on how to deal with digital disruption are now re-architecting their businesses to fight that same battle. Deloitte Consulting in Australia bought three technology-enabled businesses last year to keep up with the changing dynamics of the market and the buying frenzy from all of the big consulting firms continues at pace globally.
Law is an information monopoly, but the internet is the natural enemy of the information monopoly – look at what happened to media. It used to be that we relied exclusively on journalists to tell us the news, now we look to blogs, social media and citizen-journalists.
Leading the charge against information monopolies is Google. Their stated aim is to index all of the world's information. Given the major investments it has made in online legal companies recently, such as RocketLawyer, legal information is just another category to be ticked off on Google's global domination 'to do' list.
Law does enjoy a degree of regulatory protection – the legal requirement to be a licensed lawyer before providing legal advice. This issue has been the subject of litigation in numerous US states as online legal provider (founded by OJ Simpson's lawyer, Robert Shapiro) LegalZoom has been challenged by state bar associations. To date, the bar associations have lost out, but the future is coming.
Another factor that has stymied legal innovation is the structure of law firms. As partnerships, it is preferable for law firms to distribute all their profit to the partners each year rather than sink profits back into the firm by manner of expensive (and risky) technology innovations.
However, non-lawyers have seen the opportunities and in the US last year over US$500 million was sunk into legal technology businesses. The pot is getting warmer!
What is driving this change?
Regulatory relaxation: Recent changes in the UK have allowed lawyers to share profits with non-lawyers, something previously frowned on. This means people will be able to get legal advice from a wider variety of places, not just law firms. The Cooperative Group has acquired a licence and has rolled out high street legal presences; you can head out for the milk and put the finishing touches on your will while you are there. The accounting firms, such as Ernst Young and KPMG, have taken out licences signalling they are interested in getting back into the legal ocean after an abrupt retreat post-Enron and Sarbanes-Oxley. Most unusually, British Telecom has obtained a licence and is providing legal services to corporate customers in relation to motor vehicle claims (leveraging their in-house legal skills in dealing with claims in relation to their own vehicle fleet).
One of the shining examples of what can be achieved as a result of regulatory change is Slater & Gordon. This Australian firm was the first law firm in the world to list on a stock exchange. The traditional lawyers scoffed – a listed law firm – surely not. Slaters was the top-performing stock on the Australian Stock Exchange for 2013.  To the innovator goes the prize.
Changes to views on legal risk: Large law firms have always provided services the way Rolls Royce provides cars – absolutely gold standard on everything whether you like it or not. Recently organisations have shown they regard legal risk as just one of a basket of risks – to be managed in a cost-effective way. In-house teams are significantly overworked, such that they need to triage all legal issues and be prepared to accept certain risks as part of doing business. Due to economic conditions they are under massive cost pressure and look for the cost of external legal support to be calibrated against the actual risk. Law firms have been slow to react and continue to offer gold standard services when the client may be looking for a risk-adjusted solution.
A company I know uses a mid-tier law firm for high-volume, low-value litigation. When asked how it was going they said that the firm does make a lot of mistakes but the mistakes are acceptable given the significantly reduced legal fees.
New models of outsourcing: There has been a dramatic growth in the legal outsourcing options available to clients, be it offshore models like Integreon and Pangea3 taking advantage of geographic labour arbitrage or on-shore labour hire businesses like Advent Balance and Plexus in Australia. Clients are able to get access to legal assistance by going direct to the legal 'contractor' and save 20 to 50 per cent on what they might pay to a traditional law firm.
We have also seen the unbundling of legal services. For example, Aikin Gump in the US has joined with the pure play litigation discovery shop Novus Law to provide litigation services to a client.
This unbundling gives rise to the "starfish effect" where law firms are no longer trying to be all things to all people but rather focus on areas of true competency and then work collaboratively with third party lawyers/firms to provide true value-for-money services to clients.
Technological improvements: Up until recently we have seen the impact of technology on law limited to a few areas – practice management efficiencies, discovery processes, data rooms and some forays into document automation and artificial intelligence. Lawyers generally consider law to be impervious to technology as it is not capable of automation. But if technology can land planes and command driverless cars, artificial intelligence drafting legal agreements does not seem to be an unachievable goal.
Some of the more interesting models being worked on at present are in the areas of:
Research: An American Bar Association survey found that 56 per cent of lawyers go to a free online legal service first to do legal research. This is a chilling statistic for legal publishers like LexisNexis and Thompson Reuters. And the competitors keep coming. Ravel Law is making legal research easier by applying 'legal analytics' and visualisation tools to the free legal information on the net and "cutting research time by 70 per cent". One of the most audacious projects is Lex Machina, which takes all of the available information about decided cases and, using legal analytics, provides a highly effective prediction engine which will tell the client the likelihood of success of a specific case.
Online access to law: Players like Docracy, DocStore, LegalZoom and RocketLawyer are making basic legal services like wills or company incorporations available online at a low cost for consumers and small and medium business in the US. An early focus of these providers has been wills with the result that the amount of money spent on lawyers for will preparation in one US state dropped by 50 per cent in one year.
In Australia, LawPath.com.au follows a similar model to LegalZoom with low cost documents as well as providing lead generation and other benefits to its 460+ lawyer network across metropolitan and regional Australia. Lawyers pay a low monthly fee to be connected to pre-screened small and medium businesses that need legal advice.
Dispute resolution: Since the dotcom bubble in 2000 a number of online dispute resolution companies have opened (and closed) their doors. CyberSettle is a stayer, claiming to have been the platform for the settlement of over $2 billion of lawsuits, mostly for Fortune 500 companies.
What does the future hold?
People say they would not recommend a legal career to their kids because of the grinding hours and focus on the timesheet. I think that the law is capable of providing a satisfying career; however, I would think twice before recommending a career in the law to my kids (or to the 36,000 law students currently enrolled at universities across Australia). Law is on the cusp of massive change and it will require a new breed of lawyer to adapt to the changes. It may be too late to get some of the frogs out of the pot, but there is hope.
Nick Abrahams is a partner and APAC technology practice leader with Norton Rose Fulbright. Nick is also an investor in LawPath.com.au