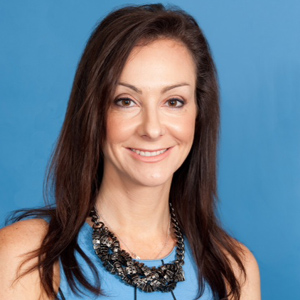 Salvos Legal has poached a senior in-house lawyer to head its first commercially-focused office.
Salvos Legal opened an office in Newcastle on Monday (4 August). Former CBRE senior lawyer Jeranne Kosviner (pictured) will head the office and, initially, she will be the only permanent lawyer on the ground.
"I am not at all daunted," Kosviner told Lawyers Weekly. "I am really looking forward to starting the practice up there and really building something."
In addition to working for the commercial real estate company CBRE, Kosviner, who has been appointed as a special counsel at Salvos Legal, has prior experience with Schneider Electric, explosives business Incitec Pivot, Moray & Agnew and Holding Redlich.
She said the Newcastle office will target the mining, construction and engineering sectors, with her old company CBRE confirmed as a major client of the fledgling office.
Salvos Legal has an existing Sydney office which focuses on commercial and property work for fee-paying clients.
Revenue from Salvos Legal is then used to fund Salvos Legal Humanitarian, which does pro bono work throughout New South Wales and Queensland.
The commercial arm of the firm has attracted a growing number of institutional clients.
It has recently been appointed to the panels of Community Sector Banking, Transport for NSW, the NSW Office of the Small Business Commissioner, The Department of Defence and the Commonwealth Bank.
Salvos Legal partner Mark Khoo said the firm plans to broaden its client base and geographic reach further.
"We will hopefully expand in the future, but one step at a time," said Khoo, who was instrumental in launching the Newcastle office. "We are gaining more institutional clients, but I also want to also stress that our practice also extends from small and medium sized enterprises to mums and dads."
While the Newcastle office has been established to do commercial legal work, the firm will be able to refer humanitarian clients from Newcastle to the firm's pro bono network.
Former Wotton + Kearney chief operating officer Andrew Price also joined Salvos Legal this week as a management consultant.
Salvos Legal is one of six firms vying for the Law Firm of the Year Award, proudly sponsored by CTPartners, at the annual Lawyers Weekly Law Awards, supported by Michael Page Legal.
The Awards will be held at Sydney's Four Seasons Hotel tomorrow night (8 August) and you can purchase tickets here.