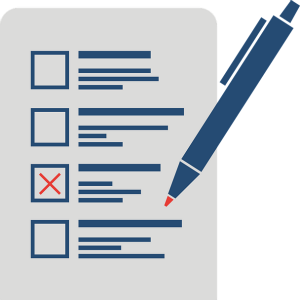 This year's hard-fought NSW Bar Association council elections were humorous on many levels, but the exposé of some 'voting-challenged' members of the Bar is definitely a high point.
Folklaw has heard of judges that cannot use email and some that are bamboozled by social media, but the latest revelation is that some barristers have difficulty following 'how to vote' instructions.
No fewer than 34 members of the Bar had their votes disqualified this year, even though a 'How to Vote' instruction booklet was issued with each ballot paper.

A total of 1,518 barristers sent in ballots before the vote closed last Thursday.
Of these, 25 made the rookie mistake of forgetting to write down their name.
These mystery barristers may have harboured strong feelings about the nominees, but we will never know as their votes were invalidated before the envelope was even opened.

Some barristers – six to be precise – appear to have difficulty counting, as they cast more than 21 votes.
Another barrister clearly could not make up their mind; their vote was disregarded because their intention was not made clear.
Two barristers sent in blank ballots, which Folklaw will irresponsibly interpret as a silent protest against the increasingly farcical election campaigns.
Folklaw likes to imagine that the 36 per cent of barristers who did not vote in the election decided to turn their ballots into stylish papier-mâché wigs or used them to wallpaper their chambers.