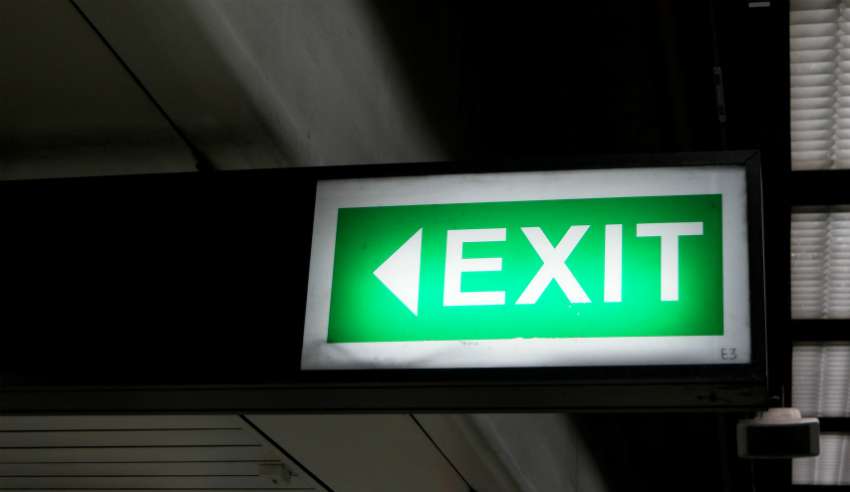 One national firm has doubled its workplace and safety group in Sydney, with former Henry Davis York personnel ranging from paralegal to senior associate also choosing to make a pre-merger exit before 1 December.
Lander & Rogers has recruited an additional five ex-HDY staff members, following earlier confirmation that Sydney partners Tony Woods and Stephen Jauncey had found a new home with the national rival law firm.
Special counsel Sally Moten, lawyers Sophie Bonnette and Adam Battagello, graduate solicitor Coral Yopp and paralegal Daniela Paloso have now joined Landers from HDY.
In a statement released last Friday, Landers said that the new HDY appointments had effectively doubled its Sydney workplace relations and safety (WRS) team "in one fell swoop".  
National head of WRS at Landers, Daniel Proietto, said the opportunity to bring an established and well-functioning team on board was a no-brainer for the firm.
"It was an unsurpassable opportunity to have this great team of people, all of whom know one another and work well together — and who are an excellent fit with our own culture and values — join our own top-notch team," he said.
Mr Proietto added that the new hires would significantly increase the scope of the WRS practice group.
"Increasing our bench strength even further with the appointment of these exceptional practitioners will enhance our client service offering, and enable us to add further value to other clients across the firm who may not already benefit from our excellent WRS proposition."
The news comes one fortnight ahead of HDY's official combination with global firm Norton Rose Fulbright, with the merger go-live date set for 1 December.
Last week, Lawyers Weekly reported that the current tally of people to quit the HDY partnership before the combination with NRF is complete sits at 20. Of that number, it is understood that six partners have declined to sign the partnership agreement for the combined firm before the official merger date.
Further law firm rivals have now come forward to confirm that they are the beneficiaries of talents from HDY.  
K&L Gates yesterday revealed that Jennifer Degotardi, HDY's real estate practice lead, had been appointed to the firm. An expert in commercial property transactions with a focus on development, property management and leasing, Ms Degotardi had worked for HDY for over 16 years. Before joining HDY she worked as a senior associate at Gilbert + Tobin.
Nick Nichola, managing partner of K&L Gates Australia, welcomed the new partner and noted her skill and market reputation. He said that the firm's 45 international offices stood ready to assist any of Ms Degotardi's clients who had a need for their services.
"Jennifer is both highly experienced and regarded and will be a terrific asset for our clients to draw upon," Mr Nichola said.
"We are very pleased to welcome Jennifer to the partnership."
Commenting on the new firm she departed HDY for, Ms Degotardi said she was pleased to join a group that was so well-regarded by government clients.
"I am excited to join the K&L Gates real estate team and to help add to its standing in the government sector.
"The firm's globally integrated network will also benefit my private sector clients and their increasingly diverse real estate portfolios," Ms Degotardi said.
Clayton Utz has issued an official statement about the public sector expert duo it poached from HDY earlier this month. Debra Tippett, who led HDY's Canberra office, and Angie Freeman, whose move to the top-tier saw her appointed to partner, have a combined 30-years' experience advising Commonwealth government agencies.
Rob Cutler, Clayton Utz chief executive partner, underscored the client-centred approach to service both women bring to his team.
"Debra and Angie bring an exceptional depth of experience in ICT procurement and contracting advice to government, which complements our broader offering to clients," Mr Cutler said.
"They join a highly respected and established team that is committed to the Canberra market, and to being the leading private sector provider of legal services to the Commonwealth government. We're delighted to welcome Debra and Angie to Clayton Utz."
Confidence of combo bosses unwavering
HDY's tally of lost partners, the bulk of which was confirmed in the two months before its merger with global firm NRF, has not fazed the bosses of the combined firm.
NRF managing partner in Australia Wayne Spanner and HDY managing partner Michael Greene remain confident that the decision to merge has created a canvass to replenish the combined firm's leadership team for the better.
In a joint statement provided on 7 November they said: "Our upcoming combination is providing a once-in-a-generation opportunity to create the sort of diverse and talented partnership we want for the future. This is an important chance to not just broaden and strengthen key national practice teams, but renew our combined Australian partnership overall."
Both bosses acknowledged the staff of HDY and NRF who have shown dedication to the successful integration of both businesses. Clients have also demonstrated strong support for the merger decision, they said.
"We would like to publicly thank the many people at both firms who have been working hard on the integration of our businesses in recent months.
"We would also like to recognise the strong support we have received from our clients as we move closer to this significant change for our business and the Australian legal market."
Six internal promotions to the HDY partnership were announced on 6 November. At the time, Mr Greene said that the elevation of the six lawyers was indicative of both firm's desire to "create a modern, young and diverse partnership."
An additional two partner promotions were announced by NRF on 20 November, with Belinda Harvey, Chris Mitchell picked as the newest leaders in its Sydney and Melbourne offices. Singapore partner Vincent Dwyer will also return to Sydney, after serving as the Asia Pacific head of NRF's energy team. 
Wayne Spanner commented: "As we draw closer to our 1 December go-live date for our combination with HDY, it is pleasing to see the results of our sustained and deliberate plan to renew our partnership in Australia, with a particular focus on those who have established industry networks and cross-border experience."