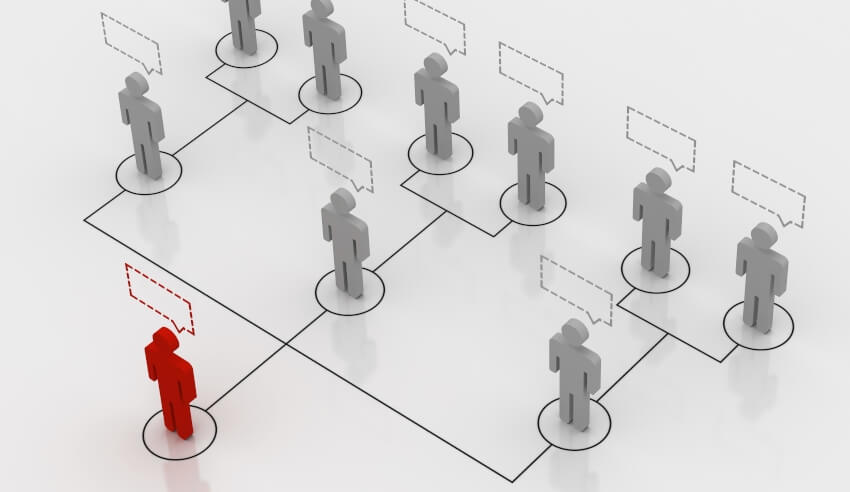 An established Aussie firm has announced that a new chief executive partner will take over the leadership reins, effective 1 July.
Lander & Rogers has confirmed that Genevieve Collins has been appointed as the firm's new chief executive partner (CEP).
The move will see Ms Collins take over the role from current CEP Andrew Willder on 1 July 2018, as he relocates from Melbourne to Sydney and moves back into the real estate and projects group in a senior leadership role.
Mr Willder has successfully led the firm since 2009 and during his tenure saw the expansion of the firm's Sydney presence and offering, as well as contributing to the growth of its national corporate, employment, and family and relationship law practices on a national scale.
He was also instrumental in the opening of the firm's Brisbane office in 2014 and was responsible for developing and launching the firm's contemporary 2020 strategy and vision in 2016, which included a redefining focus on key sectors and new 'Working Smarter' and 'Great Place to Work' pillars.
In taking over Mr Willder's role, Ms Collins is set to step down from heading up Landers' compensation law practice so she is able to focus fully on driving the firm's innovation agenda and evolving its approach to delivering legal services of the future.
"Genevieve has a tenacious passion for cultivating innovation in client service delivery and enhancing the client experience," said Mr Willder.
"She is a forward-thinking and inspiring person and I have every confidence she will lead our firm with an assured hand and with the respect and full support of the partnership and our clients."
Speaking to Lawyers Weekly, Ms Collins she was excited to take the reins after 27 years as partner at the firm.
"I've been a partner here for 27 years, practice group leader for 12, chair on the board now for four, but mostly I think that what I really do bring is a passion for driving our innovation agenda – doing business differently in the way we work with clients and the way we work with our people," Ms Collins said.
"My focus moving forwards is to drive our rich innovation agenda, which builds on our existing client-centric culture. As part of this agenda, I am delighted to announce the launch of our firm's Client Innovation Hub. The hub will support clients by working collaboratively with them and a range of relevant experts including lawyers, design thinkers and tech creators to drive ongoing improvements in delivering client value.
"I am looking forward to bringing my passion for innovation in service delivery to bear, and to working with all my colleagues across the firm to continue to drive our vision."
In the first quarter of 2018, Landers has demonstrated its commitment to its innovation agenda by first appointing Dr Phillppa Ryan to its board then two Hive Legal founders – Peter Monk and Simon Davidson. The appointments come as Landers looks to up the ante from being a "traditional" law firm to one that has NewLaw elements.
"We've refreshed ourselves with partners who have that NewLaw experience," Ms Collins said.
"I think for Landers, we've been a traditional law firm – it's a pretty awful word I think but with that experience of the partners from the NewLaw firm, Hive Legal, we're looking forward to learning from them, and also with the recent appointment of Phillippa Ryan as our independent board member.
"She's got great expertise in this intersection of technology and law in her role at UTS as a lecturer of law there so she's a really good fit. She's exactly the person we're looking for in terms of bringing that technology, law and culture – it's totally consistent with our strategy."
Moving forward, Ms Collins said Landers doesn't intend to grow for growth's sake like seen among other mid-tier players, but instead continue to grow organically.
"What we want to do is build on our existing successes and we think that the way in which we should do that is moving forward really aggressively with our innovation agenda, consistent with our culture and our people," she said.
"Landers' focus being on clients and people will remain so but we see innovation as key to our future and we want to challenge the way we deliver services to our clients so I think that it's not just around the tech space, it's about the culture too – we want to upskill our people to move into being able to not just deliver great legal product but deliver it in a way that's consistent with the sector expectations of advancements in that area.
"Also, I think consistent with Landers is the social entrepreneurship and the ethical considerations around that. We're partnering with clients and having technology enablers in order to partner with clients and move forward with that.
"… I think we're well placed. We've got a sound financial base and we're the perfect size. We've got the mass and the resources to be able to move forward but we're small enough to still be agile and that's what we want to continue to focus on."