Looming challenges for sole practitioners in 2019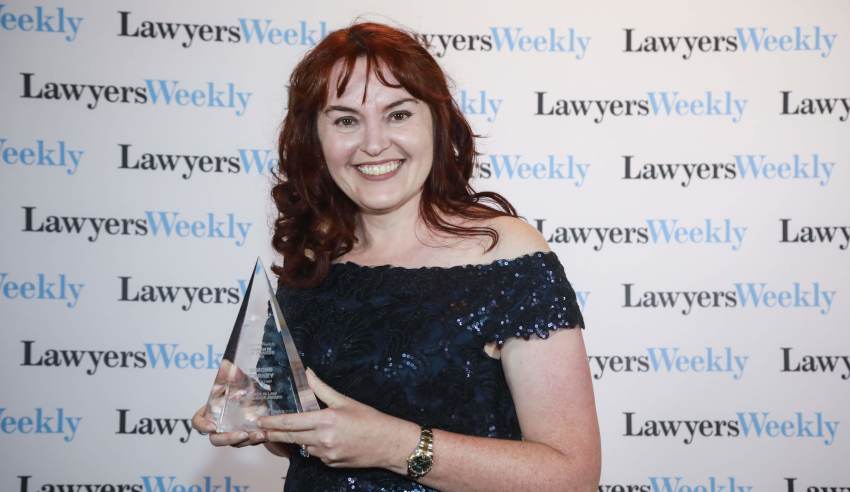 There are three major challenges emerging for those in the boutique space as the new year unfolds, argues an award-winning sole practitioner.
Lodestar Legal director and general counsel Simone Tierney, who last year won both the Sole Practitioner of the Year Award and Women in Law Excellence Award at the Lawyers Weekly Women in Law Awards, said practitioners will be presented with challenges on three different fronts in the coming year: two royal commissions, mental health across the profession, and – for those in NSW – two elections in the first half of the year.
The presumed challenged laid out by Ms Tierney follow her identification of major trends on the horizon for 2019. 
"We will be seeing the report handed down from the Royal Commission into Misconduct in the Banking, Superannuation and Financial Services Industry and the Royal Commission into Aged Care Quality and Safety," she said.
"These inquiries will put pressure on already stretched resources of BigLaw firms – and as we saw this year, firms will need to find ways to manage the impact on staff."
From the client perspective, after investing enormous funds in legal services, companies involved will be trying to address financial performance in a new regulatory and operating environment. It is a time of uncertainty for firms and their clients, and thus lawyers across the board need to be prepared to manage client expectations and needs, Ms Tierney said.
On the topic of mental health, she said that with all the benefits of being independent of BigLaw, the challenge of 'professional loneliness' can emerge.
"It's a particular problem for sole practitioners who do not have access to the resources or the experience of other lawyers, as they would in BigLaw or in-house," she explained.
"It is critical for sole practitioners to proactively develop and maintain a network of professional contacts with expertise in related fields who can be called on for assistance or to act as a sounding board. It is also important for them to maintain good financial health of their business, and factor in the [aforementioned] challenges."
Finally, the federal election will cause a certain amount of disruption, Ms Tierney posited, and for those in the Premier State, that disruption will be twofold, as NSW residents will also undertake a state poll.
"The uncertainty that comes from elections will be amplified in 2019 with both the NSW and federal governments going into election mode. The NSW election will be held on 19 March, the federal budget will be released in early April and this will be followed by a general election in May. As we all know, companies tend to defer bigger decisions until they have certainty," she said.
"This will therefore have an impact on workflow. I am encouraging clients to pull out their wish list projects for this time – those that have been in the drawer waiting for 'thinking time'. It's the best opportunity to tick them off the to do list."
These comments follow Ms Tierney's previous assertion that there is "no longer a need for BigLaw for everything".