Why Pipers can now move to expel partner suing for sex discrimination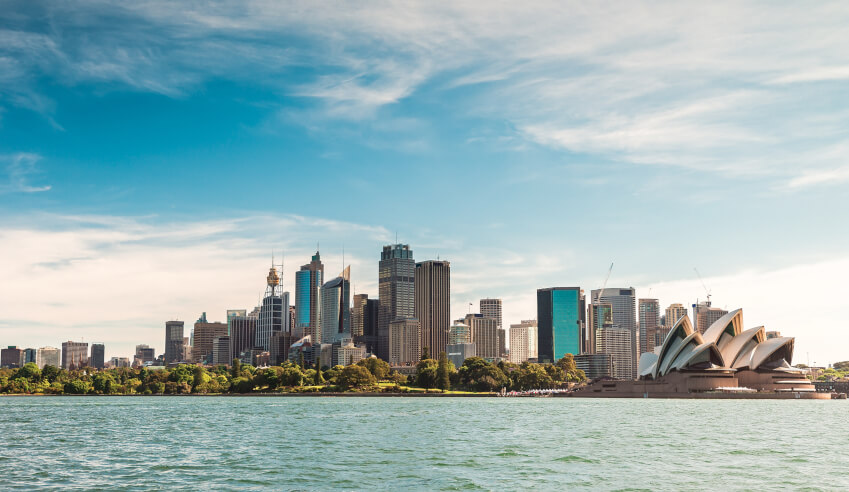 The Federal Court has discharged an injunction preventing national firm Piper Alderman from expelling partner Lexia Wilson, holding it was "not satisfied" the convening of such a meeting would be unlawful or in breach of her rights.
Last Friday, Justice John Nicholas of the Federal Court of Australia discharged an interlocutory injunction – issued by Justice Jayne Jagot in mid-February 2019 – which prevented Pipers managing partner, Tony Britten-Jones, and the firm's other partners, from holding a meeting to determine whether or not to remove Ms Wilson from the partnership ranks.
The injunction issued by Justice Jagot followed an application from Ms Wilson seeking declarations that Mr Britten-Jones had contravened section 5 of the Sex Discrimination Act and that the other respondents, including the chairman of partners and others in the partnership, had "had caused, aided or permitted him to engage in such conduct".
She further sought a declaration that Pipers had committed "an act of victimisation", in breach of the act, "by purporting to deliver a notice of meeting of the equity partners seeking to move to expel" her from the partnership for reasons including that she had made allegations that the respondents had acted unlawfully.
Ms Wilson also alleged that the respondents had treated her "less favourably than male respondents in the face of alleged bullying and other allegations of unlawful conduct", that she had been prevented from enjoying sabbatical benefits under the firm's Partnership Agreement and that she was excluded from access to the firm's office on 16 January 2019.
Justice Nicholas outlined that, in late October of last year, complaints of workplace bullying were made against Ms Wilson by two employees of the firm who were members of her practice group, following which an independent investigation was carried out.
In early January, following completion of the investigation, Mr Britten-Jones removed Ms Wilson from various positions, including property practice team leader and deputy managing partner, and the pair agreed upon arrangements whereby she could work from home "and which would involve her spending as little time in the office as was feasible".
On 14 January 2019, he continued, Mills Oakley partner Malcolm Davis, representing Ms Wilson, wrote to Mr Britten-Jones, making "a number of allegations and threats", including that Mr Britten-Jones had engaged in "inappropriate bullying conduct" on 22 November 2018, from which Ms Wilson allegedly "suffered a personal injury".
Mr Davis further wrote that Ms Wilson had "separate rights in defamation" against three persons, including the two lawyers who had complained about her supposed workplace bullying, with a "Concerns Notice" to be issued to each of those three persons.
The letter also "included a set of complaints" including about the investigative procedures, that there had been no mediation as an alternative to the investigation, that the investigator "was not sufficiently experienced" to undertake the investigation and that "falsified documents" were provided for the investigation.
In response, Pipers "denied" the allegations of bullying against Mr Britten-Jones and surmised that the threat to send Concerns Notices "amounted to further bullying behaviour" by Ms Wilson, and demanded those "threats be unconditionally withdrawn", or Ms Wilson would be excluded from the workplace until the matter was finalised.
It was also noted by the firm, at that time, "that there was a real possibility" that a resolution would be put at a special meeting of the equity partners to expel her from the partnership.
An undertaken was given not to issue the Concern Notices, and Ms Wilson's access to the premises was restored.
On the 18th of that month, Mr Davis sent a response to the firm providing more information concerning the alleged bullying by Mr Britten-Jones, asserting that "our client alleges that since at least 23 October 2018, [he] has, by his actions and omissions, engaged in a course of unlawful, unreasonable, offensive, bemeaning [sic], belittling, victimising, intimidating, threatening and other inappropriate conduct towards our client intended to cause our client injury, including psychological injury, to bring about her departure from the partnership".
The evidence outlined by Justice Nicholas also included the complaint lodged by Ms Wilson with the Human Rights Commission, which alleged she had been discriminated against by the respondents because of her sex, victimised because she had tried to complain about that discrimination, that complaints made against her were not brought to her attention when they were first made, "as would have been the case had she been a male partner", that the external investigation process was "fundamentally flawed", and that Mr Britten-Jones and others had acted unlawfully by treating her "differently, unfairly and less favourably when compared to their treatment of senior male staff and partners".
In determining the "strength" of Ms Wilson's case, Justice Nicholas said she ultimately needed "to show that she was treated less favourably than a man in the same or not materially different circumstances".
He concluded that the evidence didn't support a suggestion that she was prevented from enjoying sabbatical benefits because she was female and that her exclusion from the Sydney offices on 16 January 2019, "as short lived as it was", did not offer a reasonable basis to grant the injunction.
The "most significant matter" before him was whether the convening of a meeting to move to expel Ms Wilson from the partnership "would not have been dealt with in that way were it not for the fact that she is a female". The firm submitted that the reason for subjecting Ms Wilson to the expulsion process "had nothing to do with the fact that she is a woman".
Mr Britten-Jones – in his notice to convene the meeting of equity partners proposing to expel Ms Wilson – outlined reasons including the "complaints of bullying made against [her] and her response to them", in which she denied the complaints and "insisted on formally responding" to then, giving rise to the independent investigator.
He further noted the allegations of bullying against himself, and the threats "to sue the complainants for defamation", which – according to Mr Britten-Jones – "may well be seen as a continuation of [her] bullying behaviour, a breach of the Fair Work Act, and a breach of [her] fiduciary duties to the partners", Justice Nicholas said.
He further noted he had "lost trust and confidence" in Ms Wilson as a partner, and that he "sees no solution other than for her to be expelled from the partnership".
In response to her submission of "direct discrimination" based on an inference of prior treatment of male partners, Justice Nicholas said he was "not satisfied" that other cases described in evidence were cases where it may be said that male partners faced similar or identical allegations.
There was also "nothing in the evidence to suggest" that the treatment by Mr Britten-Jones, or any other respondent, of Ms Wilson "had anything to do" with her being a female partner, he said.
"Since 2016, the firm has appointed 22 new partners, 10 of whom are women. That evidence, as general as it is, does not suggest to me that the partnership would be inclined to expel, or take steps to expel, a partner for the reason, or for reasons that include, that the partner is a woman."
Justice Nicholas did cede that there was "some evidence" to suggest that Mr Britten-Jones and other partners may have wished to see Ms Wilson leave the firm for "reasons that are unrelated to any of the allegations of bullying that were made against her", however this was not regarded as "persuasive", and he deemed it "essentially secondary evidence" and that there was "no reason to think that it has anything to do with the applicant's sex".
The "principal difficulty" he had with Ms Wilson's claim to interlocutory relief, he said, was the "absence" of evidence that the firm's partnership wished to expel her "for some improper purpose".
Justice Nicholas determined, ultimately, that "the balance of convenience weighs heavily" against Ms Wilson being granted the interlocutory injunction.
"The right to expel a partner is an important one, particularly for the partners of a law firm who have important legal and ethical obligations and responsibilities to clients, staff and each other.
"There may well be cases in which it is appropriate to grant an interlocutory injunction restraining the partners from exercising their right to convene a meeting for the purpose of determining whether or not a partner should be expelled where there is a prima facie case that the convening of such meeting or the passing of such a resolution, would be unlawful."
"I am not satisfied that the applicant has demonstrated a sufficiently arguable case that either the convening of a meeting to consider whether or not to expel the applicant from the partnership, or the passing of a resolution to that effect, would be unlawful or in breach of any of her rights."
As such, the injunction was discharged, with proceedings stood over for a case management hearing on 3 June 2019.
Speaking following the judgment, Mr Davis told Lawyers Weekly that "Lexia has had an injunction from the court for more than three months and today's decision does not impact her ongoing complaints in the Australian Human Rights Commission or her intended claims against the partners for damages for breach of fiduciary duty, breach of contract and defamation."
Pipers also issued a statement at the time, noting that the court had delivered judgment "in favour" of the firm.
"Piper Alderman's commitment to its staff and to workplace culture is clear – it does not tolerate inappropriate behaviour of any kind, by any person. The firm has strong policies in place to support a productive and collegiate working environment and it will continue to act decisively to uphold these policies and to ensure the wellbeing of its staff," it said.
This email address is being protected from spambots. You need JavaScript enabled to view it.