Reimagining the business of IP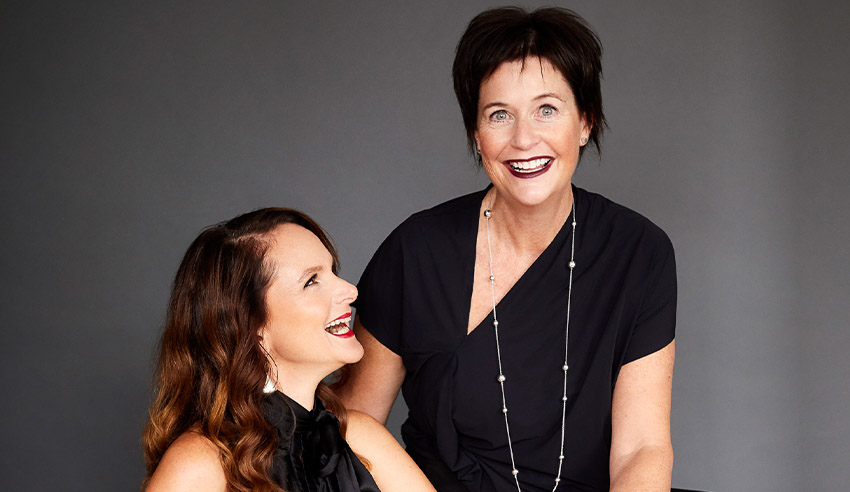 In the past, businesses haven't leveraged intellectual property in the same ways as they would for tangibles, financials or people. This needs to change, argues one firm.
In conversation with Lawyers Weekly, ipervescence co-managing principal Karen Hallenstein (pictured, left) said we are living and working in an "increasingly competitive, complex and connected global marketplace, where innovation and competitive advantage are critical to business success".
"IP is a business tool which underpins innovation and competitive advantage. Traditionally businesses haven't leveraged IP in the same way as tangibles, financials or people. However, there's never been a more important time to align IP with business objectives and structures to drive economic growth and creative development," she posited.
The evolving legal marketplace thus offers a great opportunity, she surmised, for businesses to step back from traditional ways of working and to do things differently.
"We find the conversations with our clients are richer and as a result, we can tailor solutions that not only deal with an issue, but also fit into their existing structures and processes. We're also embracing different pricing models, including pricing our work based on the value we deliver," she said.
That's not to say that there aren't inherent issues and challenges to be addressed in IP at present, Ms Hallenstein ceded.
"Businesses don't always have a clear understanding of how IP contributes to their overall success including in areas like asset management, risk, reputation and investment. IP is often treated as a discretionary function or a regulatory process, which could be a lost opportunity given that intangibles make up a significant proportion of business value," she said.
"The challenge is to align IP to business objectives and to integrate IP across business structures including decision making, reporting, incentives and performance to maximise its contribution."
But such challenges mean that it is an exciting time for her and Jane Perrier – her co-managing principal of ipervescence – to have launched, particularly with an all-female leadership team.
Diversity in the workplace, including among those leading and managing businesses, "increases innovation and creativity and leads to positive, sustainable economic and social impacts", Ms Hallenstein argued.
"One of the ipervescence values is 'joy', and we get so much joy from working in the IP space, particularly helping businesses to deal with IP in ways that deliver unique value to them. We've also been approached by some really talented lawyers and attorneys wanting to join our specialist IP talent pool. They've been attracted to our business model and our collaborative management style," she said.
"A key goal is to continue working with different types of businesses in different industry sectors – we're really enjoying the diversity that brings. We're also keen to contribute in the 'new law' space by developing resourcing models that deliver real value tailored to the needs of our clients, while at the same time providing flexible career pathways for our locums."