Balancing moral imperatives against business interests: Part One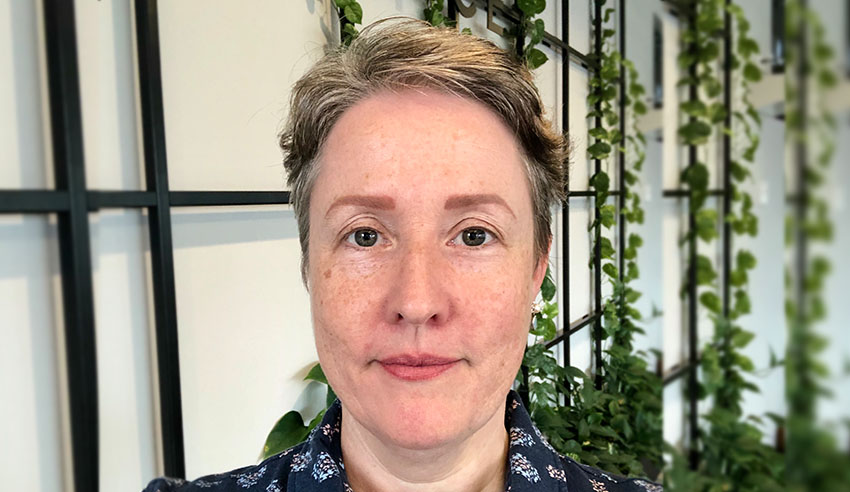 While it is essential that law firms, particularly boutiques, place emphasis on corporate social responsibility and the wellness needs of staff, such attitudes must be balanced against what is best for a flourishing business.
"I cannot take my possessions or money with me when I leave this earth. I can leave what I did."
For Wise Legal principal EJ Wise, this mantra means that what she deems to be ethical considerations are first among equals when it comes to the running of her boutique firm. But, she cedes, such an approach gives rise to professional challenges that must be addressed.
This two-part story will examine why law firms, when engaging in what could be deemed personal, wellness or moral imperatives, have to make sure that such engagement is not to the detriment of the needs of the business, and what others can learn from the experience of Ms Wise.
The importance of prioritising one's values, ethics and wellness considerations
The firm that Ms Wise runs represents, she explained, a "lifetime of learning, being an employee, and seeing such an amazing range of leaders, managers, and people in every aspect of their own lives".
Having experienced physical and mental illnesses over the course of her life, she determined that the only way forward was to have a law firm whose professional values "fundamentally aligned" with her personal ones – that is, having an "underlying sense of ethical duty and/or integrity".
"I spent 21 years working in the Air Force as a uniformed legal officer. The Air Force has clearly defined values. It was a set I was aligned with and it made the decisions I needed to make as a person, as an officer and as a lawyer, very simple when faced with any kind of ethical or moral dilemma (which does happen in the practice of international humanitarian law as a combatant, believe me)," she reflected.
"I care more about our firm being an environment where people look forward to coming into work, where we each are needed as part of our internal and external community, that we each understand and subscribe to our values, know we are contributing to a greater good in our community and that our input is valued. Where we openly discuss physical and mental health safely knowing it won't be something talked about in a hushed voice or with any shame."
Ms Wise takes inspiration from the advice of Brene Brown, in noting that the difference with automation and machine learning is that the "old" style of controlling, KPI-based, strict leaders with bill-by-the-minute attitudes will be done by machines because that is what they are good at, and the real leadership – that which requires courage, vulnerability, making mistakes, learning, clarity and honesty – will be what is done by humans.
"Lawyers have a bad name (up there with used car salesmen and insurance salesmen). Like all humans lawyers are fallible. In this firm, I invite my team to challenge me, my decisions, processes and to be direct," she said.
"I don't like criticism exactly, however to be my best self, it is exactly what I need and thanks to a wonderful paralegal I worked with early in my career I know to prioritise and make space for each member of the team on their timeline not necessarily mine."
Issues that emerge from such an approach
While legal professional bodies advocate the need to find the right client for the right time, Ms Wise says that Wise Legal also includes "right value" as a pre-requisite for any matter taken on.
"It has meant saying no to a huge amount of paid work (a bit of a challenge for a new firm) that was outside our lane or did not align with doing the right thing."
Musing about Maya Angelou, she said that the late poet, singer and activist's lessons to "just do right" and "build your courage muscle daily" have had lasting impacts upon her.
"It isn't taking the easy path, it is taking the path that matters. It has meant saying yes to a huge amount of unpaid work that was within our lane because that was the right thing to do. It has also meant the quality of staff we attract are equally committed to our pursuit of essentially a measure of doing the right things for the right reasons," she added.
"And, yes, there is also a Maya quote on our website.
"One of the challenges, a good challenge, has been attracting amazing people and not yet having the revenue for all of the interested applicants. I am excited to keep moving on and building so that there is room for this amazing diverse talented group of people to work in this safe environment."
Lessons from Ms Wise's experience
There is certainly a need to ensure the right balance between potentially competing personal values and professional interests, Ms Wise noted, but qualified it by arguing that balance is dependent on the individual.
"I cannot take my possessions or money with me when I leave this earth. I can leave what I did. So, my balance by any accounting sense, however, in terms of ethics or moral considerations, this is just the right balance," she said.
"Regarding personal and health considerations I am delighted to be able to say, without any hesitation, please stay home when you aren't well dear valued team member, and if you need to see the doctor or dentist or psychologist please do that on work time because we employed you just as you are.
"If you want to go for a walk, or a bike ride, or a swim or go to the gym please do that on work time (because we will benefit from your good health) and yes we supplement wages to afford the equipment for people to have a gym membership or buy their workout shoes. If we wanted someone who took no sick days and had no imperfections, we would already have a fleet of robots."
Part Two of this story, which will be published on Tuesday morning, will further explore the lessons Ms Wise has learned, what other boutique practitioners can and should do, and where Ms Wise intends to go from here with her vocational pursuits and approach.